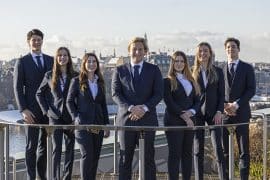 General information
Sefa is one of the largest study associations in the Netherlands. Together with 350 active members and 250 company contacts, we organize over 125 events per year for more than 6500 members.
During a board year, you will be working full time within a team of highly motivated board members. You get the opportunity to develop your social, organizational and professional skills. You learn how to lead and supervise committees, create a long-term strategy and organize great events! Besides developing yourself at a rapid pace, it's also a very relevant upgrade of your resume which is highly valued by companies. Do you want to kick-start your career? Become part of the 102nd Sefa board and lead the organization in 2023/2024.
It doesn't matter if you are not familiar with Sefa yet, or if you are not well informed about the association. Whether you are a former active member or someone totally new to Sefa: we are looking forward to meeting you!
If you have any questions or want to know more about what being in the board of Sefa entails, schedule a coffee meeting with our HR officer Dorotea Prifti and she will tell you all about it.
Sefa in numbers
7000 members
250 company contacts
125 events
400 committee members
30 committees
8 board members
What does a board year entail?
Get the chance to experience what it's like to manage a large organization with over 7000 members;
A full-time job;
Supervision of multiple committees and projects;
Many social activities and international trips;
Gain valuable skills, such as leadership, networking, presenting, and many more!
Information video
Available positions
The board consists of 8 different positions:
Chairman – chairman@sefa.nl
Operational Officer – operational@sefa.nl
Treasurer – treasurer@sefa.nl
Marketing Officer – marketing@sefa.nl
Commercial Officer – commercial@sefa.nl
Human Resource Officer – hr@sefa.nl
Information Strategy Officer – iso@sefa.nl
Career Officer – career@sefa.nl
In addition to the tasks that every board member has within his or her function, there is one module that can be assigned to you which is vice-chairman.
You can find more information about each position and the function-specific responsibilities on the board page. But If you already have a question you can always contact us and we are more than happy to tell you all about it.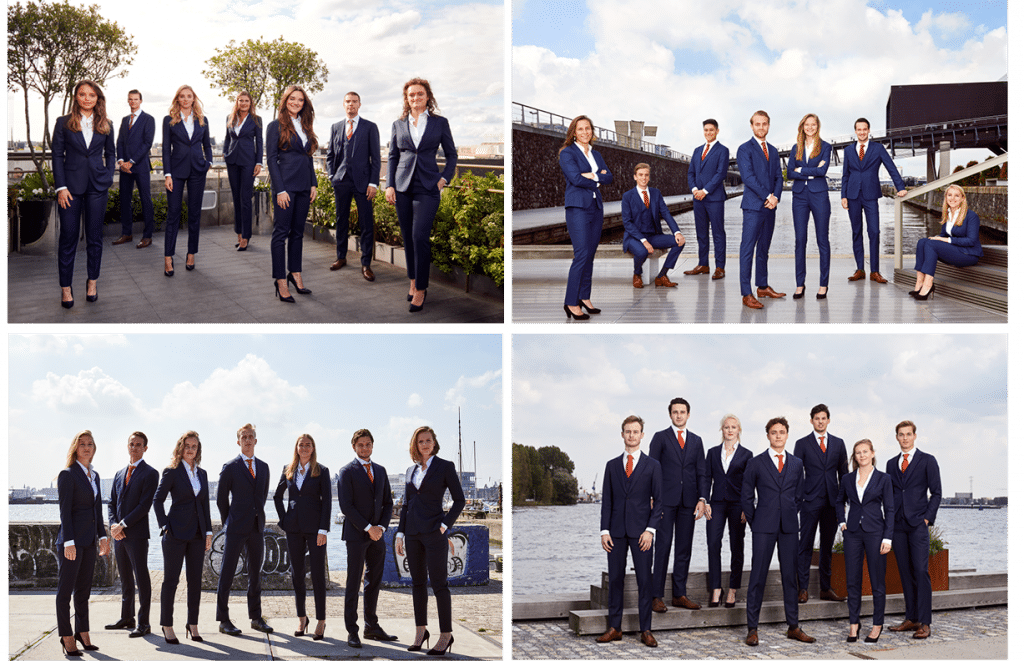 More function-specific information
Testimonials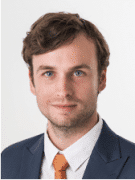 Jurjen van der Werf
Senior Associate at Anders Invest B.V.
Chairman of the Sefa Board 2014-2015
"Applying for the Chairman position of Sefa was one of the best decisions in my student life. It provided me with the opportunity to "run" a million euro company together with a group of talented people, who eventually also became my closest friends. As a consultant at Strategy& I learned that it is only possible to drive change in an organization if you are able to convince people. The board year gave me the unique experience to really build this skill because I had to convince faculty staff, fellow board members and active members. My board year was an amazing experience that really enriched my student life and helped me become a better consultant today."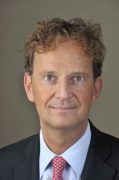 Joop Wijn

Chief Strategy and Risk Officer at Adyen (and former Minister of Economic Affairs)
Chairman of the Sefa Board 1989-1991
"It's striking how, after more than 25 years, I still see my two years on the board of Sefa as one of the most educational periods in my life. Yet it was and felt like a playground. It was a great opportunity to develop skills and learn about teamwork, organisation, finance, and e.q. stakeholder management. The "boardroom" dynamics of Sefa are really no different than those of even the biggest of companies. But above it all it was fun and I've made many friends for life."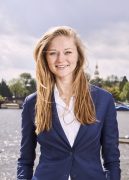 Rosa Keijsper
Consultant at Roland Berger
Information Strategy Officer of the Sefa Board 2017-2018
"In my time as a student at the University of Amsterdam, the year where I was the Information Strategy Officer in the Sefa board was definitely the one where I learned the most. Not only hard-skills like making analyses in Excel and learning how to use our CRM system, but also many soft-skills. For example, I learned how to run a large organisation and how to lead several different committees at the same time. The achievement that I am most proud of is the new Sefa website that I helped building from start to end. I believe these skills definitely helped me in obtaining and thriving in my current job as a strategy consultant at Roland Berger. However, what I enjoyed the most about the year was working together with 6 other motivated students, whilst having fun everyday! I still see my fellow board members on a regular basis."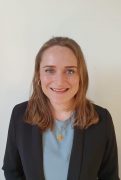 Sanneke van Walsem

Investment Banking Analyst at Morgan Stanley
Treasurer & Vice-Chairman of the Sefa board 2016-2017
"Being a student for me was a time to have as much fun as possible, but it was also an opportunity to learn new things. That's why I chose to apply for a board year. I cannot even begin to explain how incredible this year was, but I can tell you is that it's a choice I have not regretted ever since. I learned so much in terms of leadership, collaboration, communication, negotiation and organizing skills. There is room for failure and I got more responsibility than I ever had before, and in some ways also more than in my current job as an analyst. I was in charge of managing a budget with a turnover of approximately EUR 1 million, led multiple impacting projects and introduced and executed new events. It was challenging at times, but also very rewarding. Furthermore, I met many amazing people that I am still in contact with today. I strongly recommend everyone to do a board year."
A word from a recruiter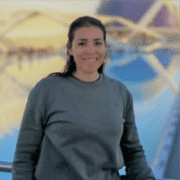 Martha Gonzalez – Campus recruiter Philips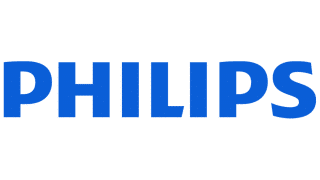 "Being out of our confirm zone is always challenging and sometimes we want to really think about the challenges we take, because honestly, who wants to take on extra responsibilities and then not be able to provide the expected results, right? Probably when you read or hear about doing a board year, all this thoughts go through your mind but what you are forgetting is that all these challenges will result in more experience, knowledge and development of different skills that you have (or maybe you did not know you were capable of) and there is where you will stand out.
As a recruiter for interns and graduate positions, being part of the board is always a positive. We can tell many different things from students who opt to take this challenge. We know that you will be working on a complete experience and you are starting to put into practice what you've learned during your student years. Then it's up to you to demonstrate how this experience and effort is reflected in your development, how it helped to improve your skills and support your career path."
Application & Selection procedure
April 2nd 23:59 – Application Deadline

Apply with your motivation letter and CV. The applications will open in February.

April 11th- April 20th – Interviews

After sending your motivation letter and CV, we will let you know whether you are invited for an interview with the current Sefa board. After your first interview, we will let you know whether you are invited for a second interview with the current Supervisory Board.

May 1st – May 5th – Selection results

We will evaluate your interviews and inform you about the outcome of the selection procedure.
Board FAQ
Besides the fact that it is a good addition to your resume, you will experience how to run a large organization with a turnover of over € 1 million.  Among other things, your board year will give you a unique chance to gain a lot of experience in making strategic decisions, guiding committees, managing projects, contacting different external parties and working together in a motivated team.
The Sefa Board, is a full-time board. This means that it is not possible to follow a full time study program. It is recommended to not take any courses, but if you still need one or two courses to pass, it is doable.
Yes, you can! The Sefa board is open for international students. However, some positions require a good understanding of Dutch due to important daily contacts.
You have to be enrolled in a study at the Economic and Business faculty. However, you will get a full refund of your tuition fees.
Since you will be working hard during a board year at Sefa, there is little time left for activities like work. Therefore, Sefa compensates you financially. During your board year, Sefa compensates your tuition fee and provides you with a student grant. In addition, many activities related to Sefa will be compensated financially.
It is no problem if you are new to Sefa. We are looking for enthusiastic and motivated students. Being a former active member of Sefa is not a requirement.
During an internship, you will work for a company and will get limited responsibility. During a board year, you will get a lot of freedom. You are the 'CEO' of the Sefa and decide what will happen together with the whole board. You will get a lot of responsibility and learn a lot!
Sefa has 35 committees that are divided over our four pillars; Academic, Social, Career and International. You can find an overview here
Do you want to have more information about a board year? Send an email to hr@sefa.nl to plan a call and get all the information you want about the board.