Individual interviews
VodafoneZiggo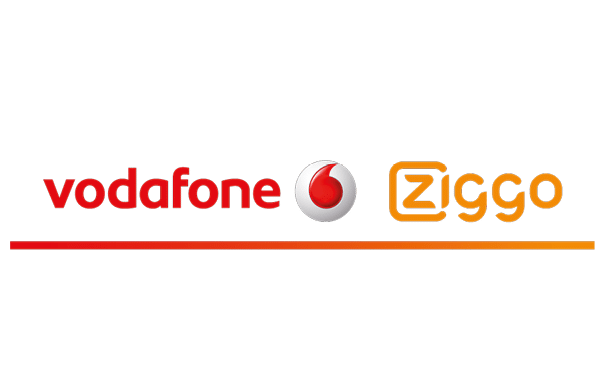 Are you ready to take the next step and get in contact with VodafoneZiggo on an individual level? During an individual interviews you get the chance to explore the possibilities VodafoneZiggo has to offer! An individual interviews gives you the opportunity to ask all your questions!
Facts about VodafoneZiggo:
Headquarter Location: Utrecht
Number of employees: 8000
Which Branch do you classify yourselves as? Telecom
What field of study are you interested in? All
In which phase should students be in? BSc 3 and MSc
A word from VodafoneZiggo:
At VodafoneZiggo we make valuable connections, between and for people. In a society that never sleeps, where appointments are less and less dependent on a specific time or place and where communication, media and fun is within easy reach all day long, everything is at one's fingertips, at any time of the day, at any conceivable place.
We offer consumers the best entertainment like TV, series and films. We help entrepreneurs towards impactful business operations, enabling them to get the most out of their company, to have a customer oriented focus and above all, make sure they spend their time on what they love most: being an entrepreneur. Last, we offer employees a great workplace with a healthy, positive and open culture.
During the VodafoneZiggo Discover traineeship, you will work for two strong commercial brands while discovering your drivers and strengths. In this intensive program you will be working on challenging projects within your field of expertise. It is a given that you will experience our business from a broad perspective. You can count on plenty of support, guidance and personal development throughout the traineeship. We will give you the tools and space to grow in your field of expertise. Read the stories of our Discover trainees and find more information on https://careers.vodafoneziggo.com/student-trainee.
We will participate with a presentation and tell you more about the company, our opportunities, the different tracks within the traineeship and you will have a chance to ask current trainees about their experiences and projects. Individual talks with VodafoneZiggo means having an informal, digital cup of coffee/tea/juice or whatever you prefer. Come join us during one (or both!) of the activities, hope to see you soon!