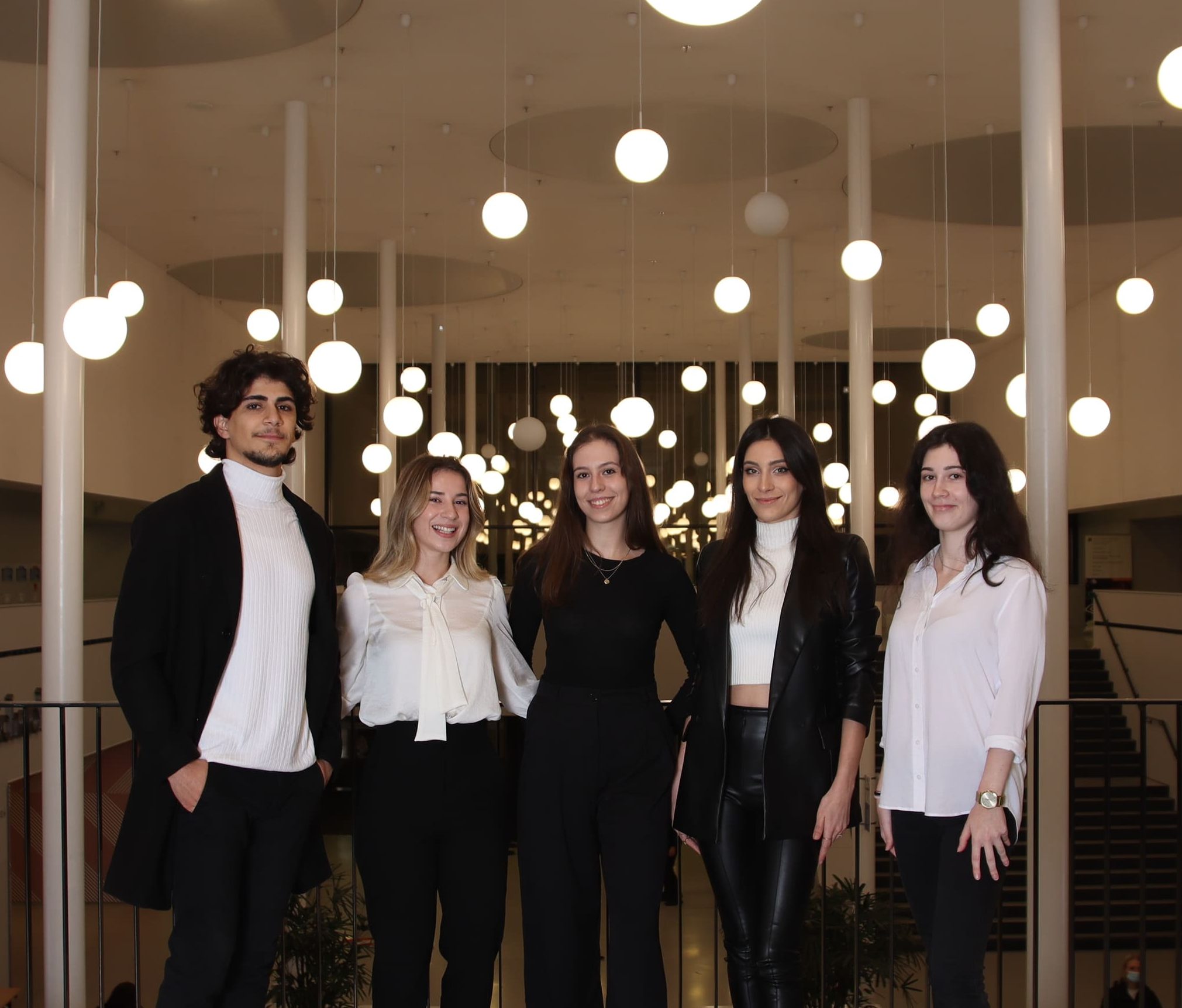 Sefa Speaker Event
Sefa Speaker Event is a brand new event that will be organized for the first time this year! It is a one-day event that focuses on a specific theme that the committee will decide upon. The goal of this event is to look at the theme from different perspectives, so you send the public home with lots to think about. Possible activities for the event can be a panel discussion, multiple workshops and the main point of attention will be the speakers' speeches. Do you think you can make the first-ever Sefa Speaker Event a success? Sign up for this new committee!
What can I learn as a committee member?
Together with four other committee members, you will organize this one-day event and ensure an interesting and varied program of the day. Depending on your position in the team, you will acquire startups to work with, develop a marketing campaign or manage the budget of Sefa Speakers Event. You will develop your organizational and professional skills while working in a business environment.
Information
| | |
| --- | --- |
| Hours per week: | 8 |
| Committee period: | From September to April |
| Size of the committee: | 5 |
| Recruitment period: | September |
| Dutch required: | No |
Committee Positions
As a chairman you oversee the committee and you are responsible for the meetings.

Essential skills: Great sense of responsibility, strong communication skills
As a treasurer all the financial aspects of the event are your responsibility. As secretary you will be responsible for keeping and overview of all communications and files. This includes making the minutes and keeping track of everyone's to-do's.

Essential skills: Accuracy, affinity with accountancy. Keeping overview, good attention to detail
You will acquire the speakers necessary for this event and you are responsible for an interesting program. Besides, you will be in charge of promoting the Speaker Event.

Essential skills: Sales affinity, persuasivenes
Current Committee


Diana Padurary
Treasurer/secretary

Dorotea Prifti
Acquisition

Valerie Kholosto
Acquisition

Giustino Fiorino
Acquisition