Hilti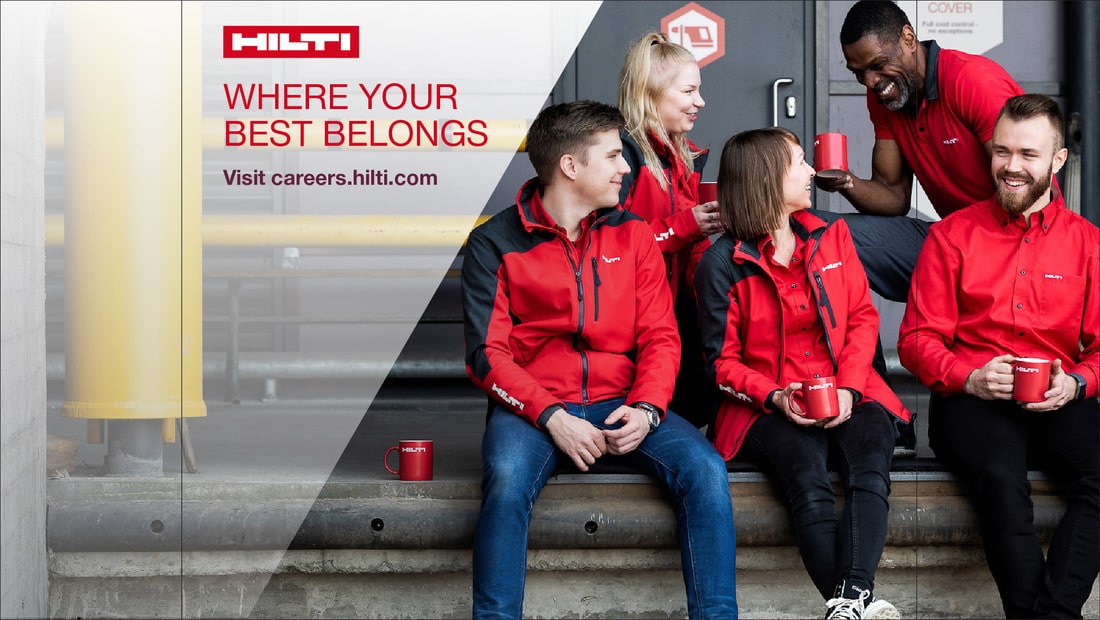 Most people joining Hilti start their careers with us either in sales or engineering. This is the best introduction to the company because engaging our loyal customers, and developing these strong relationships, is what drives our success.
Sales is an exciting hands-on role where you'll share Hilti innovations with companies of all sizes. As well as helping to make local projects safer and more productive, you may also get to work on some high-profile construction projects. These might be commercial, civil, energy, industrial or government. You'll almost certainly work on some remarkable feats of engineering and you'll meet all sorts of people – from on-site construction workers to project managers and company leaders.
Sales offers you the chance to develop your career and achieve great results. Most people choose to stay in sales because it's such an enjoyable and rewarding role, but in time you may choose to set yourself new challenges by discovering other areas of the business.