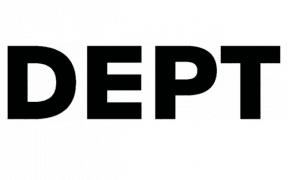 * Open for internationals*
Technology is changing how people interact. How products and services are imagined, created and delivered. It is transforming and reshaping businesses, economies and life itself. Allowing us to connect people and businesses in innovative and groundbreaking ways.
We are Dept. We are a digital agency of over 1000 experienced thinkers and makers. We've been at the forefront of digital for decades. Our agency merges creativity, technology, and data. Our teams comprise of experts in creative, digital, marketing and commerce.
One agency, one team. For groundbreaking ideas. To scale up and get things done. To collaborate, support and tackle problems fast, and to guide you to anticipate what others couldn't. How can we help you?
Activity
Case – Digital day – Wednesday 14:30 – 17:00
Presentation – Digital day – Wednesday 13:30 – 14:30