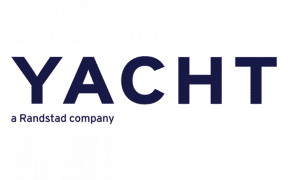 Ready for tomorrow?
Weet jij hoe de wereld van werk eruit ziet over vijf jaar? Anders dan nu, dat is één ding wat zeker is. Met Yacht Trainees ontwikkel jij jezelf tot een futureproof young professional. Een professional die niet alleen meedraait met een supersnel veranderende wereld, maar die bovendien zelf impact heeft op baanbrekende ontwikkelingen.
Iets voor jou?
Ben jij een hoogopgeleid talent in de richting van Finance? Met maximaal twee jaar ervaring? Dan kom je in aanmerking voor ons traineeship. Binnen het Finance Traineeship kun je je ontwikkelen binnen business control, financial control, projectmanagement en business analysis.
Zo ziet het Yacht Traineeship eruit
In drie jaar tijd voer je drie opdrachten uit die bij jouw leer- en ontwikkelwensen passen. Je specialiseert je in je vakgebied en maakt in no time kennis met verschillende opdrachtgevers. Daarnaast krijg je één op één begeleiding in jouw persoonlijke ontwikkeling, waardoor er vol op focus is op het ontwikkelen en inzetten van jouw talenten.
Welkom in ons netwerk
Meer informatie is te vinden op yacht.nl/trainees. Wij gaan graag met jou in gesprek tijdens de Career Week op 26 november of op ons kantoor met een goed kop koffie. Je kan contact met Dominique Seedorf via dominique.seedorf@yacht.nl of Clarice Belle via clarice.belle@yacht.nl. Tot snel!
Activity
Presentation – Finance day – Monday 15:30 – 16:30