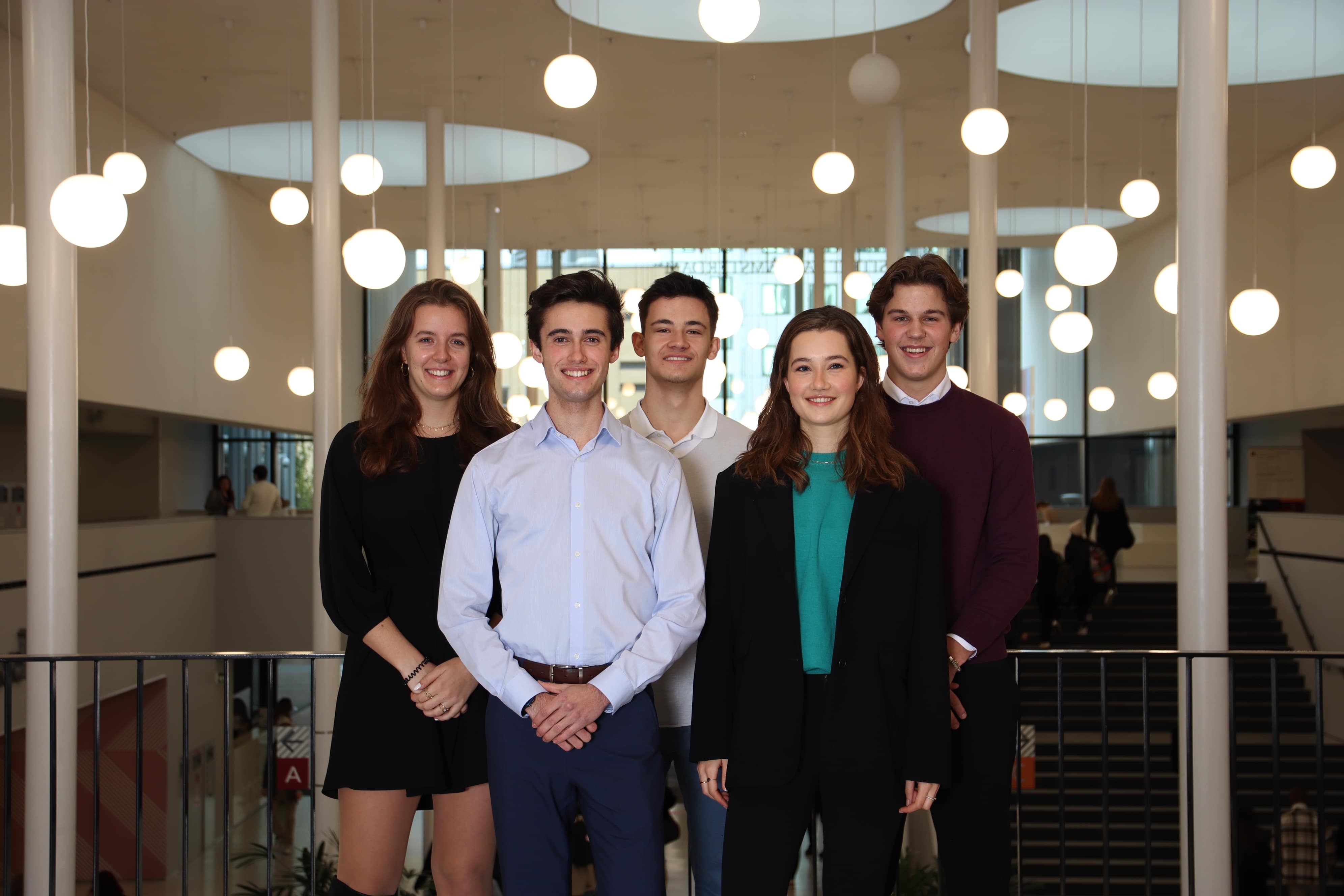 Sefa Winter Sports
The Sefa Winter Sports is a yearly event where a fanatic group of active members travels to the snowy Alps for a week of skiing, snowboarding and lots of fun. This year the Sefa Winter Sports took place in the beautiful snowy and sunny mountains of Kirchberg with a group of more than 50 active members.
Are you crazy about the cold? Do you look forward to après-ski all year? Have you never stood on skis before but are you convinced that you are a natural pro? Then we want you to organize the Sefa Winter Sports!
What can I learn as a committee member?
By participating in the Sefa Winter Sports Committee you will develop your organizational skills. You will learn how to organize a week-long event from start to end, and everything that comes with it. Lastly, you will have a great time with your committee and all the active members joining the Sefa Winter Sports!
Testimonial
Glenn Hendriks – Chairman Sefa Winter Sports 2018
"This year's' Winter Sports trip went to Risoul, a ski resort in the beautiful French Alpes. The location itself was already booked by the former committee, so as the Winter Sports committee we were responsible for finding sponsors, arranging a good beer deal with the apres-ski bar and to make sure everything went as smooth as possible during the trip. After the amazing winter sports, booking the location for next year's Winter Sports was the only thing left to do for us. I have learned that communication with your fellow committee members is everything, especially during the trip itself, since you are the contacts person of all the participants. If any problems arise, you as a committee are responsible to fix them. But I have never experienced this in a negative way, since it brought me joy to make sure everybody had the best week possible. Besides I can ensure you there was more than enough time for me to enjoy my friends, the skiing and last but not least, the beers. Therefore I would definitely recommend this committee to everyone!"