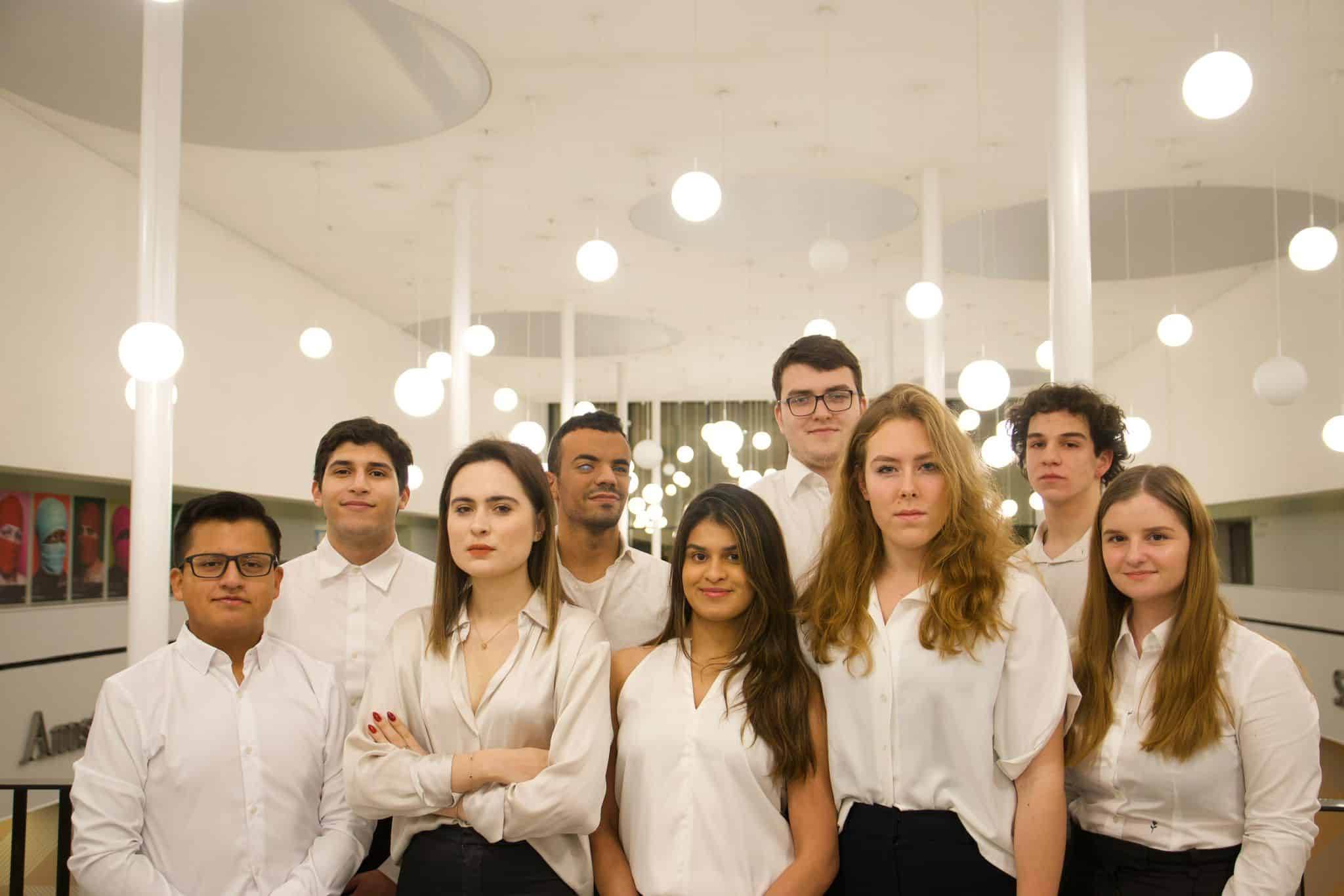 Sefa Social Consulting Group
The Sefa Social Consulting Group (SSCG) offers high quality consultancy advice to non-profit organizations, and low-budget social enterprises. Through the interdisciplinary nature of the consultancy team, advice will be given on the basis of the most talented and motivated students from the University of Amsterdam. The SSCG is non-profit. Sefa offers these students professional consulting training, allowing them to apply their out-of-the-box knowledge to contemporary organizational complexities.
The social consultants at the SSCG are third year bachelor, fourth year bachelor and master students chosen on the basis of their interdisciplinary backgrounds, extra-curricular activities, and professional experiences. Through utilizing their combined knowledge and experiences, Sefa aims to assist talented students, while simultaneously aiding organizations in need. The synergies between Sefa, the SSCG, its social consultants, and the organization in question, will result in mutually beneficial outcomes.
What can I learn as a committee member?
This committee offers you the perfect opportunity to gain real consultancy experience. You will develop your analytical skills and learn how to tackle diverse issues. You learn how to function well within a team and how to communicate efficiently. Sefa Social Consultancy Group gives you the opportunity to take a look in the non-profit sector.
Testimonial
Saskia Brink, chairman, 2017/2018
"My time at SSCG was one of the best learning experiences I have had so far. Not only did I receive training from top consulting firms, which helped me to hone in on my analytical and strategic skills, I also got to work together with a fantastic team of diverse individuals, each bringing with them unique approaches and different skill sets. Our projects came from a variety of sectors, meaning that I was able to gain insights to multiple industries. In addition to this, SSCG gave me the opportunity to be part of projects with social impact, which I found especially rewarding."
Information
| | |
| --- | --- |
| Hours per week: | 8-10 |
| Committee period: | Variable |
| Size of the committee: | Variable |
| Recruitment period: | Variable |
| Dutch required: | No |
Committee Positions
As a project leader you have to keep an overview on the projects and consultants in the committee. You have to take a leading role in the committee, but you will also be part of the consultants during the projects.

Essential skills: keeping an overview, leader, goal oriented
As a secretary you are responsible for the administrative side of the Consulting Group. You are the contact person to make room reservations for meetings and trainings, but also the person who makes minutes during the meetings.

Essential skills: punctual, structured, team-player and eye for detail
As an acquisition coordinator you are responsible for creating the acquisition strategy. For example you will make the call script, and are responsible for the acquisition of the companies.

Essential skills: keeping overview, team-player, supporter, sales orientated
Head of marketing makes sure that companies know about the Sefa Social Consulting Group. You will take care of all the online promotion materials, such as emails, information documents and eventually promotion on social media.

Essential skills: creative, punctual, eye for detail, keeping overview
As head of trainings you are responsible for the trainings organized for the consultants. You will have to get in contact with other consulting companies and arrange different types of trainings, such as acquisition training, general consulting training and powerpoint/graphic training.

Essential skills: sales oriented, team-player, convincing
As a Student Consultant you are responsible for reaching out to companies during the acquisition period and carrying out the consultancy research for the selected companies
Current Committee


Teodora Selesiu
Secretary

Noa Anneveldt
Head of Marketing

Helin Tanriverdi
Head of Trainings

Mohamed Awad
Head of Acquisitions

Viktoria Győrfi
Student consultant

Danilo Toapanta
Student consultant

Jozef Tanzer
Student Consultant

Nasir Syed
Student Consultant

Veronika Zghoniaiko
Supervisor