Monthly (Afternoon) Drink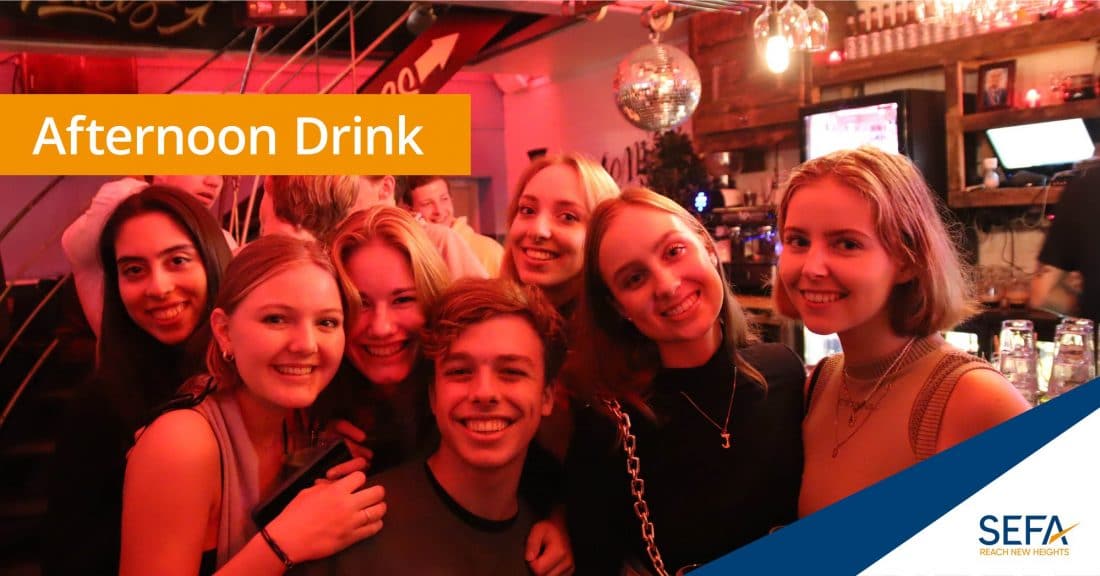 It's been a while! We hope you have enjoyed the events of Borrelmaand just as much as we have, although we could not hold all of the planned events, and drinks. We know that due to the latest Covid-19 restrictions, things might not have been looking the brightest…But hey, even with the current regulations, we hope to have you join us for drinks on the 9th of December from 2pm until 5pm at Louie Louie! As always, the first drinks are on Sefa! This is THE opportunity to get in the Christmas spirit with Gift!
Keep in mind that you are required to show a valid QR code in order to enter Louie Louie.
Please stay home in case of:
Coughing or sneezing
Fever
Shortness of breath
If you feel you have been exposed to the virus
Please read the communications updates carefully through our website as well as on Instagram (@sefa_amsterdam). In case you have any remaining questions, don't hesitate to contact us at info@sefa.nl.