IDPubcrawl 2023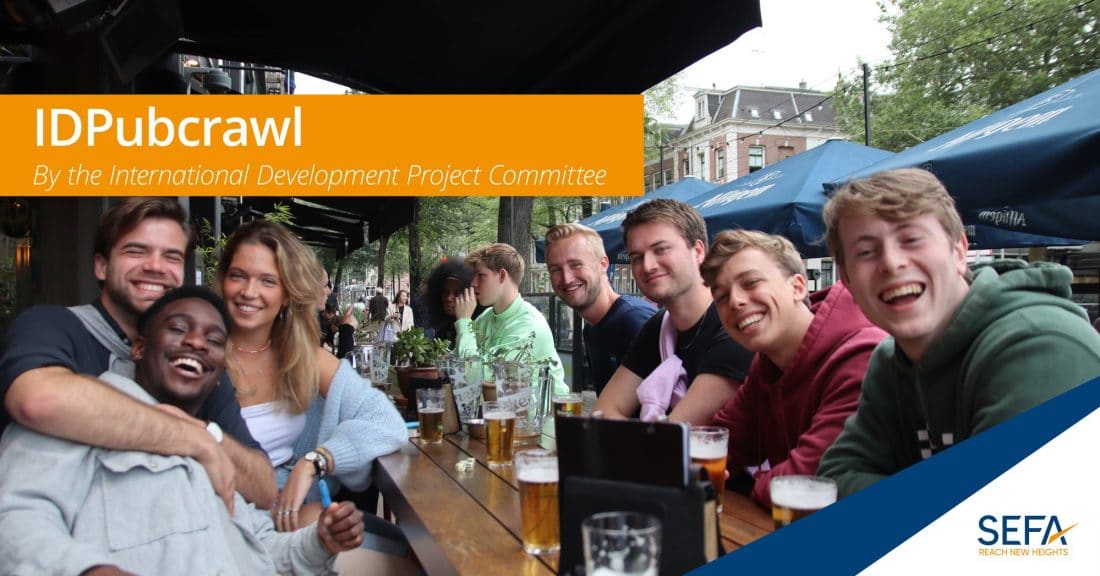 The International Development Project is inviting you to its second event of the year – our Pub Crawl! 🍻
Our partner NGO this year is Fundacion Coagro, a non-profit organization founded in 1998 whose mission is to promote economic development in the 🇪🇨 Ecuadorian 🇪🇨 regions of Imbambura and Pichincha. This primarily consists of supporting businesses and agricultural enterprises owned by indigenous women in the area. We'll be working together with Coagro to improve their microfinance operations, which will empower locals to further invest into their enterprises and reach their true economic potential 📈
So come join us on an exploration of Amsterdam's hippest bars and help us raise funds for our research project and our partner NGO! We'll be starting our journey in Rembrandtplein and we'll be slowly making our way towards Leidseplein. Tickets are now on sale for only €7.5, and include the following perks at our partner bars:
📍Cafe Leentje – Discounted beer pitchers
📍Coco's Outback – 1 Free shot
📍Bar 22 – 20% Discount on all drinks
📍De Zotte – 20% Discount on all drinks
📍Kopstoot Bar – 1.5 Euro for a shot or a free shot with each beer
Tickets are open to non-members as well, so make sure to bring your friends! The route is yet to be determined, so stay tuned and make sure to follow the Sefa Instagram page!!!