Sefa IntroCamp 2022 Mentors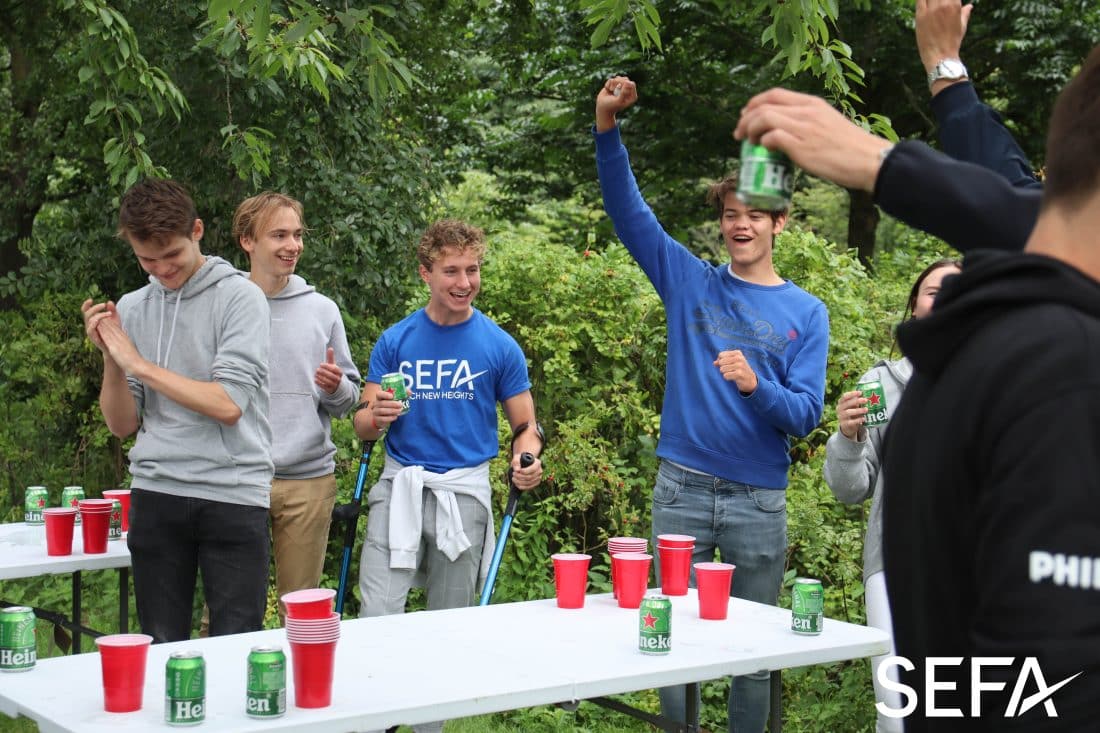 Want to get a head start on student life?
Then make sure you're free on the 24-26th of August and join us at IntroCamp 2022. IntroCamp aims to gather enthusiastic first-year students for a 3-day camp.
Together with new upcoming students you will participate in fun activities, get to know about our association and student life at UvA, while meeting some of your fellow students. Whether you are a foreigner or a native this is the perfect chance to visit the picturesque province of Limburg while enjoying drinks and meeting new people through fun challenges.
You do not have to worry about transportation, accommodation, or food – we got it all covered! Buy your ticket now, relax and enjoy the trip!
Coins
To make sure everything runs as smooth as possible we are introducing to you our coins system. You will be able to purchase these coins once arriving to the accommodation. 1 coin = €1 = 1 drink, soft drinks will be free of charge!
Note: With your ticket 10 free alcoholic drinks are included.
*Note: if you buy this product and decide to cancel, you will not get your money back.