ISC Boozy Game Night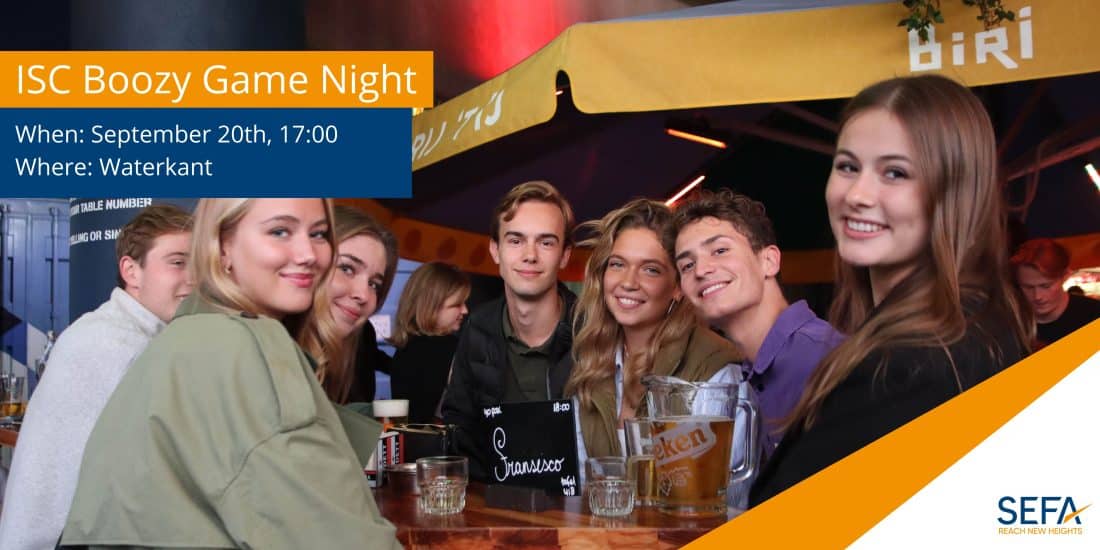 It's finally that time of the year again for the first event of the international student committee!
Are you brand new to Amsterdam and looking to meet new people? Or maybe you're a long-time Sefa drinks enthusiast looking for a good time and a couple of free beers…
Then this is the event for you! Join us on the 20th of September at 5 PM for our boozy game night.
It's going to be a night with lots of beer, some old classic drinking games, and some odd new ones that you may or may not have heard of before. So come and meet some new people or reconnect with some familiar faces 🙂