ISC Sushi night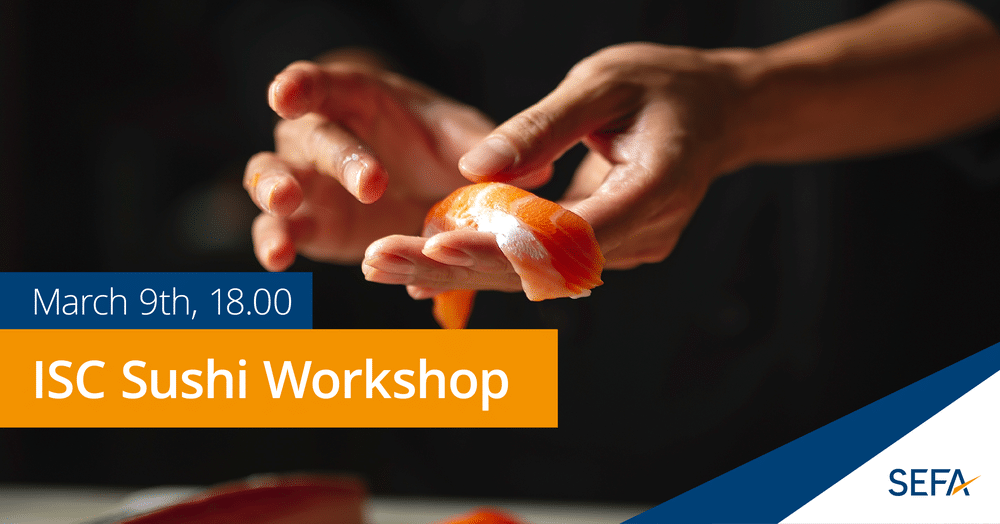 Attention sushi lovers: The ISC is hosting a sushi workshop on the 9th of March at 18:00!
Learn the ins and outs of making sushi by a professional sushi chef .‍
Participating is possible solo or in duos!
All participants can pick up the necessary ingredients on the day of the workshop (Amsterdam only, pick-up in de Pijp!).