March Monthly Drink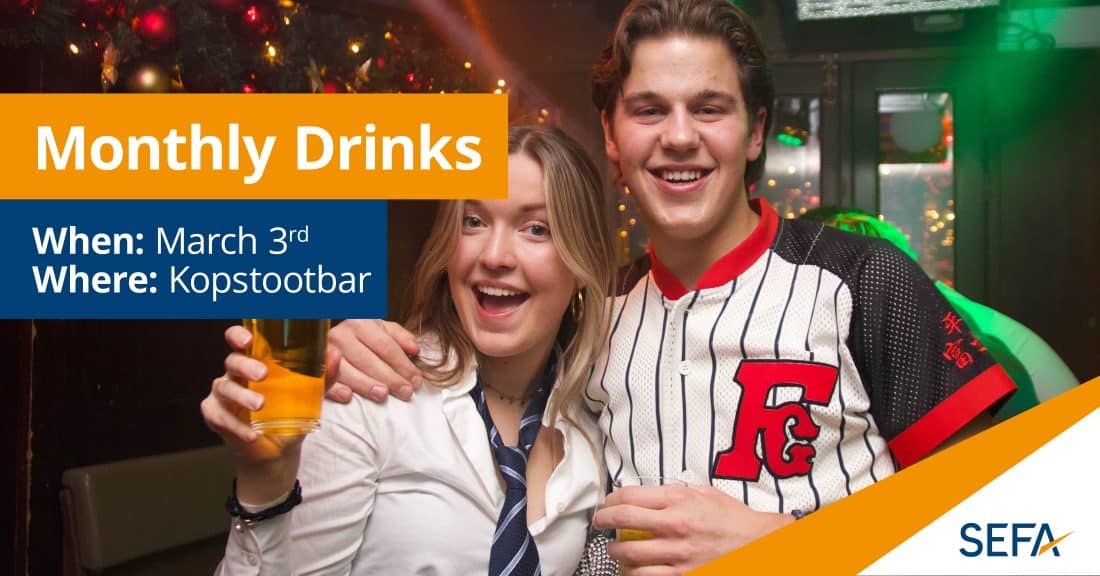 Did you enjoy our last drink, the Pre-Valentine's Day Party?!
Yes?! Then keep the good vibes going with our next social event, which will take place on Friday at Kopstootbar, starting at 7 pm. What better way to finish this stressful exam week than with a couple of free drinks alongside your friends and fellow students?
We'll be turning up the heat this Friday with our "Truth or dare" themed party. 🔥🔥 Expect the unexpected because this night is going to be full of surprises. 🫢
So get ready to spill some tea or take on some wild dares while of course, enjoying the free drinks. 🍻
But wait, there's more! Don't forget to write down your wildest, craziest, and sexiest truth or dare ideas because this is the night to let your imagination run wild! Let's see who can come up with the most daring challenges, or reveal the juiciest secrets! 😝 So grab your friends, and join us for an unforgettable night of thrills and spills!
See y'all on Friday