Masters Pre-Graduation Party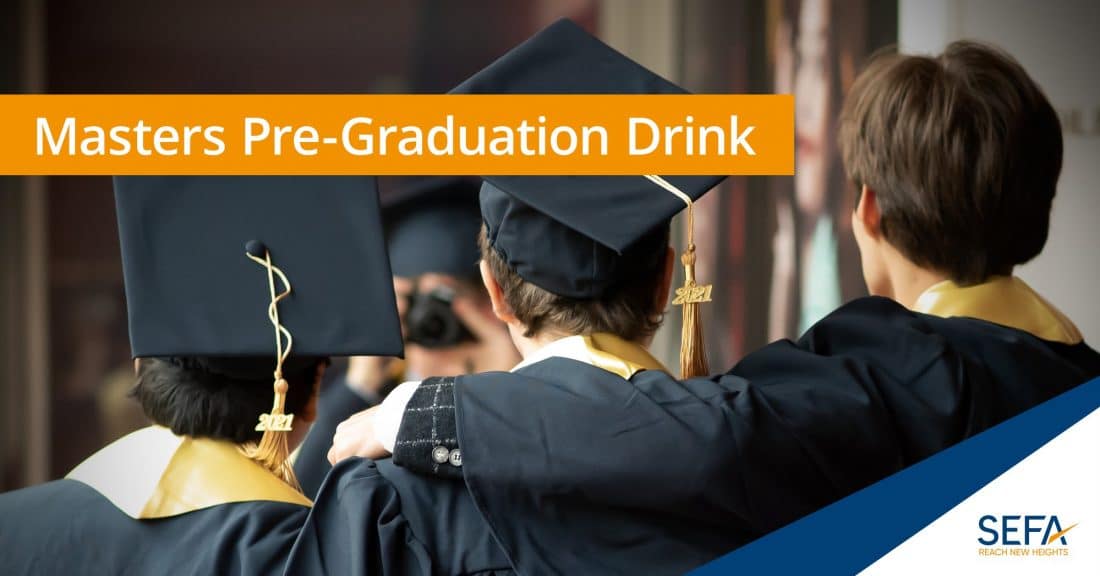 The end of an era is near! Most of you will most likely soon graduate from the faculty of Economics and Business. What could be better than to celebrate this milestone together?
The Sefa Master Career Club could not be more excited to invite you all for the Master social event of the year: the Pre-graduation Party on the 28th of June! Let's enjoy some champagne together on the Amsterdam waters at Terras op de Amstel, after which we will dance the night away during the afterparty at De Heeren Van Aemstel!
There are limited spots available, so make sure to sign up here at this page.
We hope to see you there! Cheers 🍾
Sefa Master Career Club
P.S., You're more than welcome if you already graduated in February!