MCC BA Deloitte inhouse-day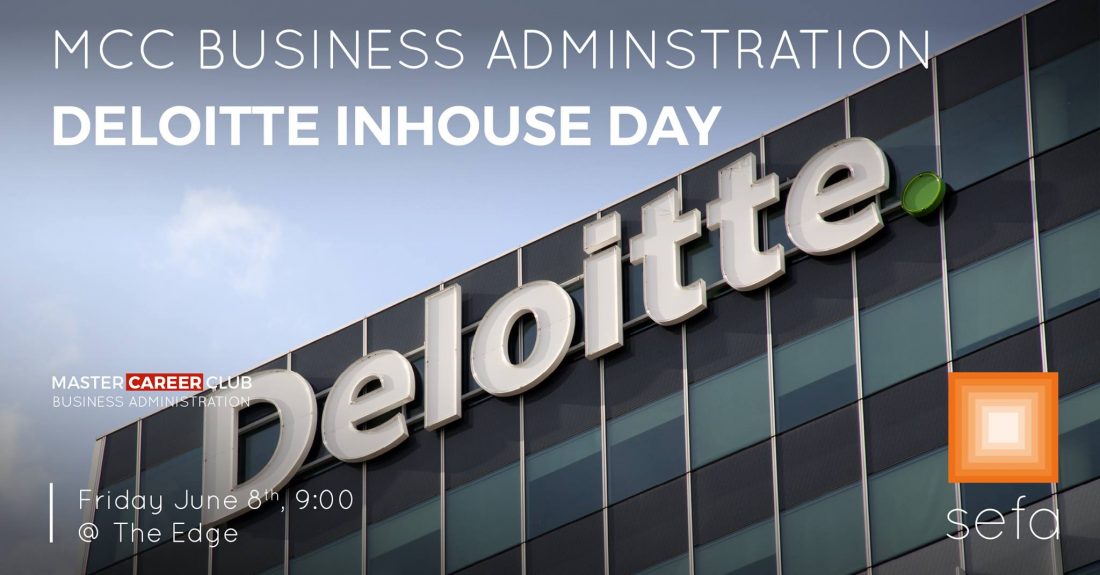 Want to make an impact through strategy-led business transformations?
Join our Monitor Deloitte – BMT event on Friday June 8th!
Bold strategic decisions and precise execution matter now more than ever before in today's rapidly changing global economy. Whether it is pursuing new growth, delivering the latest innovations or maximizing long term returns, companies have to be ready to decide and act in the unique moments that will define future success and failure.
Monitor Deloitte is Deloitte's strategy consulting team. We help leading global organizations to navigate the future with confidence, by making clear, timely and inspirational strategic choices that deliver growth in a dynamic, disrupted world. We achieve this through a combination of deep industry experience, cutting edge capabilities and an entrepreneurial mindset, which allows us to collaborate with our clients to resolve their most critical decisions, drive value, and achieve transformational success.
The Business Model Transformation (BMT) team within Deloitte Consulting helps clients architect their future state operating model to realize their organizational strategy and business model. Key activities include defining the capabilities required to win in the market, leveraging the full potential of technology and helping businesses to embrace modern technologies that help them thrive in today's digital world. Aside from strategy-led operating model changes, BMT helps clients 1) transform operating and administrative costs to enable growth while improving cost performance, 2) implement an optimal shared services and outsourcing service delivery model and 3) address their real estate portfolio and workspace issues.
Defining a corporate strategy and translating this into a future state operating model are key components within the everyday work of our Monitor Deloitte and BMT teams at Deloitte Consulting. Do you want to know more? Join our combined event on June 8th! You will get the opportunity to learn more about our Monitor Deloitte and BMT teams and work on a typical case guided by our consultants. You will also get to know our consultants in an informal setting during the lunch afterwards.
When: Friday June 8th; from 9AM-1PM (incl. lunch) – Please be present at 08.45
Where: The Edge, Gustav Mahlerlaan 2970, Amsterdam
For whom: Students who pursue a MSc in Business Administration at the UvA
Dresscode: Business Casual
We are eager to meet you! If you would like to apply, please apply below.
If you have any questions, please reach out to Julia Plandsoen (jplandsoen@deloitte.nl) our Campus Recruiter.
Apply here!
Application deadline is the 30th of May.