MCC Only Dutch Day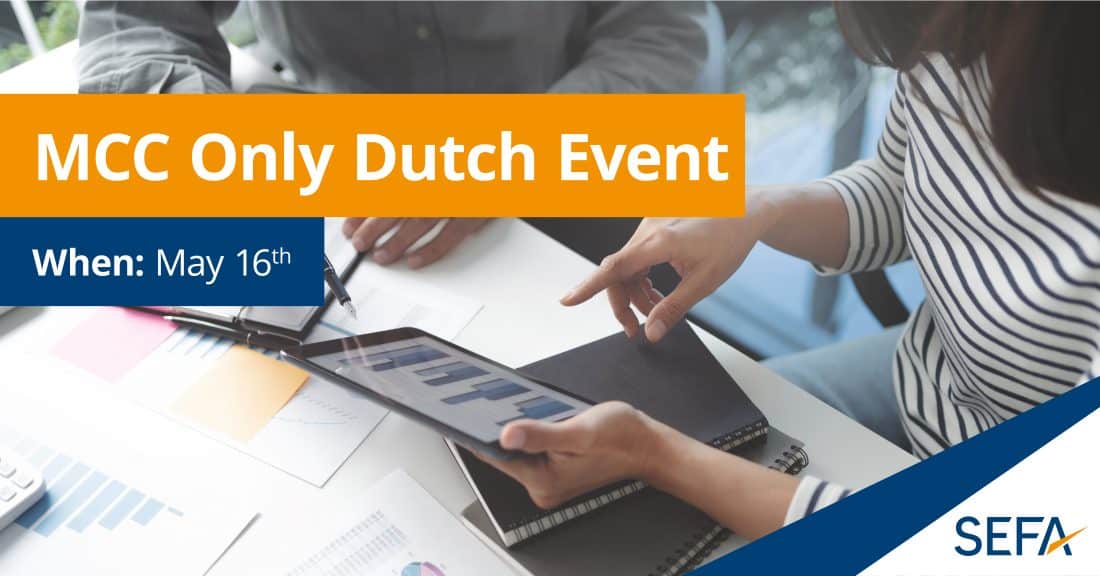 Master Career Club van Sefa organiseert het Only Dutch Event!
Dit exclusieve evenement biedt Nederlandse BA/BE (pre-)masterstudenten de kans om in contact te komen met bedrijven uit verschillende industrieën. Door de grote vraag vanuit bedrijven naar Nederlandse studenten, heb jij een voorsprong op andere studenten.
Het Only Dutch evemenent biedt je een diepgaande blik op diverse bedrijven en faciliteert een unieke kans om te netwerken met potentiële, toekomstige werkgevers en collega's. Dit is dé kans om meer te leren over jouw eventuele toekomstige carrière.
Het event:
Doe mee met ons evenement op 16 mei (lprecieze locatie in Amsterdam zal later bekend worden gemaakt). Het evenement begint met welcome drinks en daarna volgen er korte presentaties van de verschillende bedrijven. Hierna kun je deelnemen aan een interactieve en informele markt waar je vertegenwoordigers en recruiters van de bedrijven kan spreken en al je vragen kan stellen. Tijdens het evenement worden drankjes en snacks geserveerd.
Dit is iets voor jou als:
Je geïnteresseerd bent in werken bij internationale bedrijven.
Je geïnteresseerd bent in stages of traineeships.
Je geïnteresseerd bent in juniorposities die deze zomer of rond september beginnen.
Sign-up form