October Monthly Drink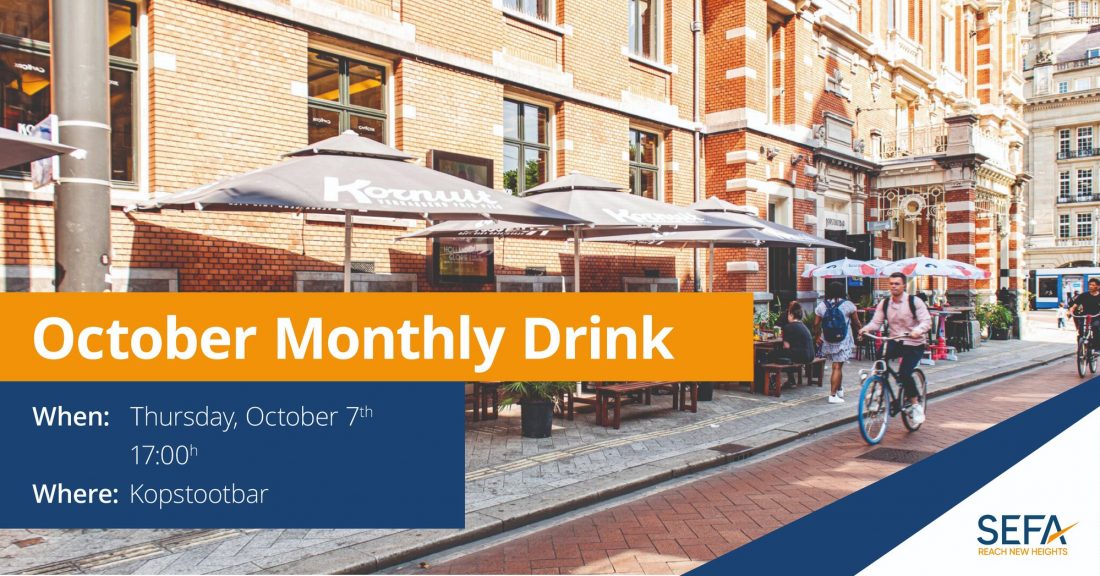 It is time to celebrate the end of the first midterms of the academic year! Quoted by the infamous Napoleon: "On victory, you deserve beer, in defeat, you need it." Become a Sefa member (Basic, Standard or Premium*) and join our first Monthly Drink at the Kopstootbar. This is THE opportunity to introduce Gift to the Kopstoot, the famous drink that combines a fresh beer with a fine glass of jenever. 
There is a maximum capacity, but you are not required to buy a ticket. First come first serve!
Please stay home in case of:
Coughing or sneezing
Fever
Shortness of breath
If you feel you have been exposed to the virus
Please read the communications updates carefully through our website as well as on Instagram (@sefa_amsterdam). In case you have any remaining questions, don't hesitate to contact us at info@sefa.nl.
* Bachelor Premium memberships are on a discount from €40,29 to €20,29 and Master Premium memberships from €5,29 to FREE. Bachelor Memberships are valid for 4 years, and Master Memberships for 2 years. The discount is valid until 30th of September.