Padel Tournament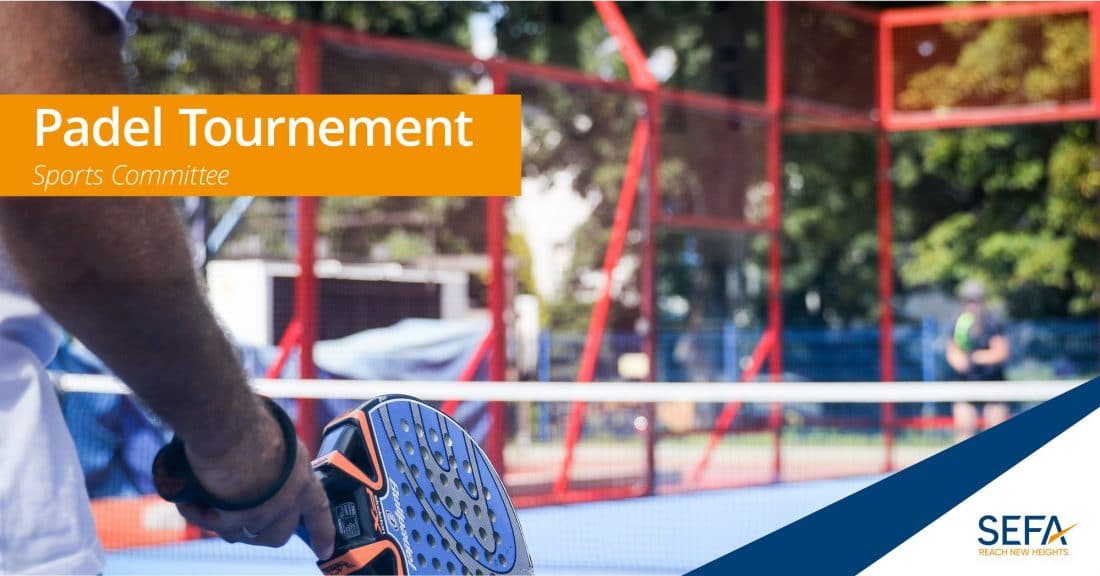 Padel is the fastest growing sport in the world, and that is why we as the Sefa sports committee want to introduce you to this amazing game in the form of a doubles tournament, which will be held on the 4th of april from 15:00 to 18:00 at NDSM Padel in Amsterdam-Noord.
You can sign up in teams of two or individually. In the latter case, we will team you up with someone else who also signed up individually. We will play multiple rounds of move up-move down so that the winners of a game move up a court and the losers move down one. This way every team will get a chance to play each other! The team that remains at the top court after the last round will be the winner of the tournament.
So, are you ready to show us your skills and claim your title as padel champion at the Sefa padel event? There are limited places so sign up fast!
b.t.w. rackets and balls will be provided by NDSM Padel