Room for Discussion: Sergio Jaramillo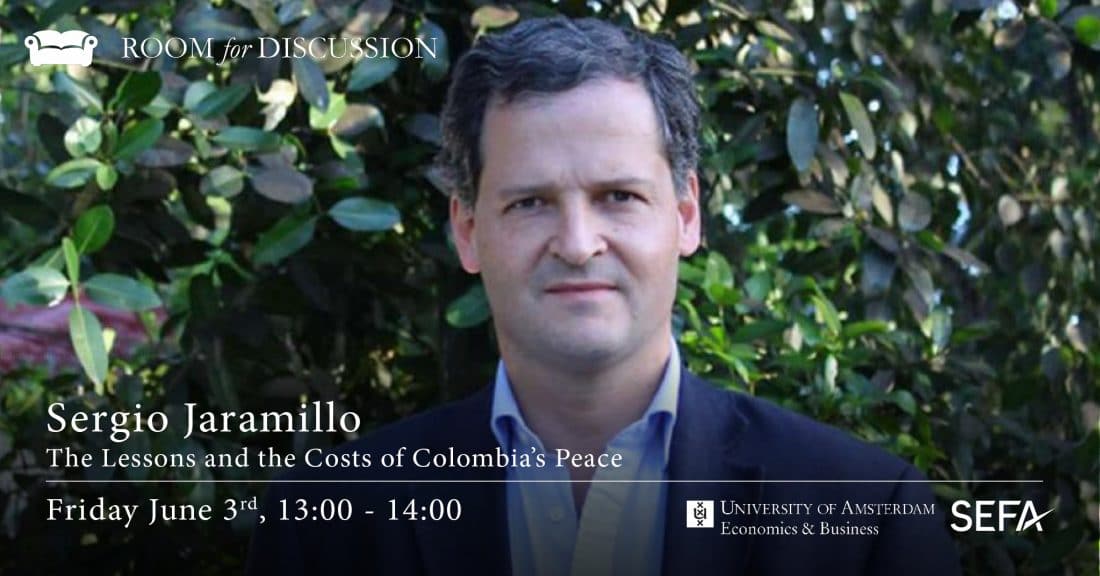 Room for Discussion is excited to welcome one of the most important Colombian politicians of the 21st century, Sergio Jaramillo Caro. As the High Commissioner for Peace, he was responsible for the negotiations in Cuba with the insurgent FARC Rebel groups after decades of conflict. He spearheaded demobilization and human rights reform in the military and administration, and was a key figure in the work that earned President Juan Manual Santos the Nobel Peace Prize in 2016. Today, he is a Senior Advisor at the European Institute of Peace. We will explore the process of peacebuilding, stabilising conflict zones, and the story of peace in Colombia. If you are interested in South American affairs, EU foreign relations, peacebuilding or political mediation, join us!
Join us, June 3rd at 13:00 in the E-Hall!