Sefa Accountancy Tour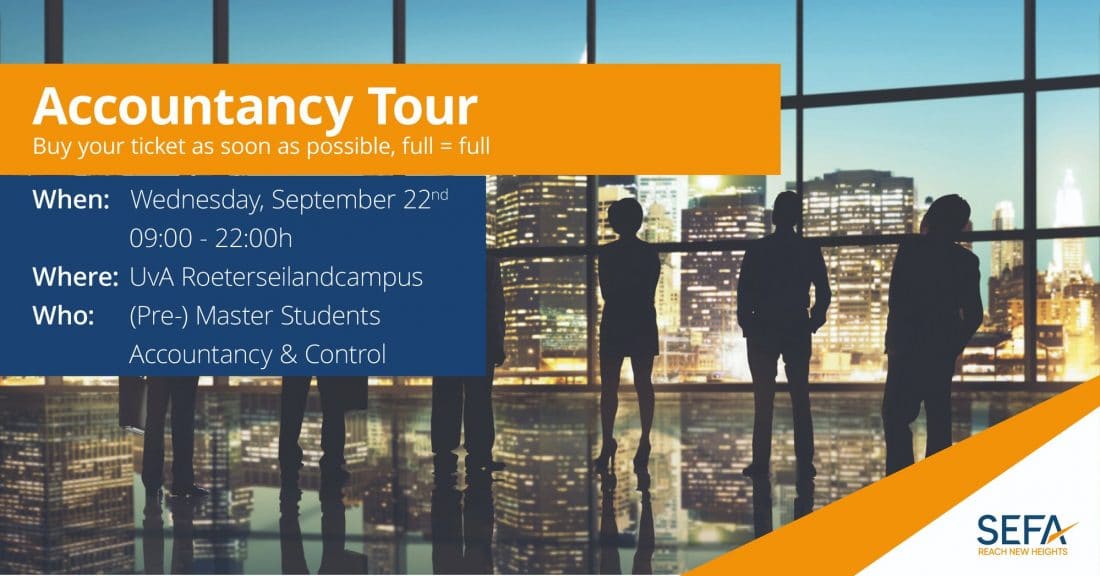 The Accountancy Tour is the perfect opportunity to meet the 9 biggest accountancy enterprises in a single day!
Connect with the Big Four (EY, PwC, Deloitte & KPMG) while working on real-life cases and talk to the recruiters on a cruise through Amsterdam. If you are not convinced yet, the day will end with a dinner at Restaurant Alba with BDO, RSM, Grant Thornton, Mazars & Baker Tilly! So if you are a student with an affinity for accountancy then this is the opportunity to get to know the largest accountancy companies in the business in a formal and informal manner.
The application for this event is open now and there are only limited spots available.
This event and your ticket include lunch, boat tour, dinner, drinks & the opportunity to meet your future employer!
General information:
Who: MSc students Accountancy & Control
When: the 22nd of September
Location: Amsterdam
Price: free
Application deadline: 17th of September