Sefa Alumni Drink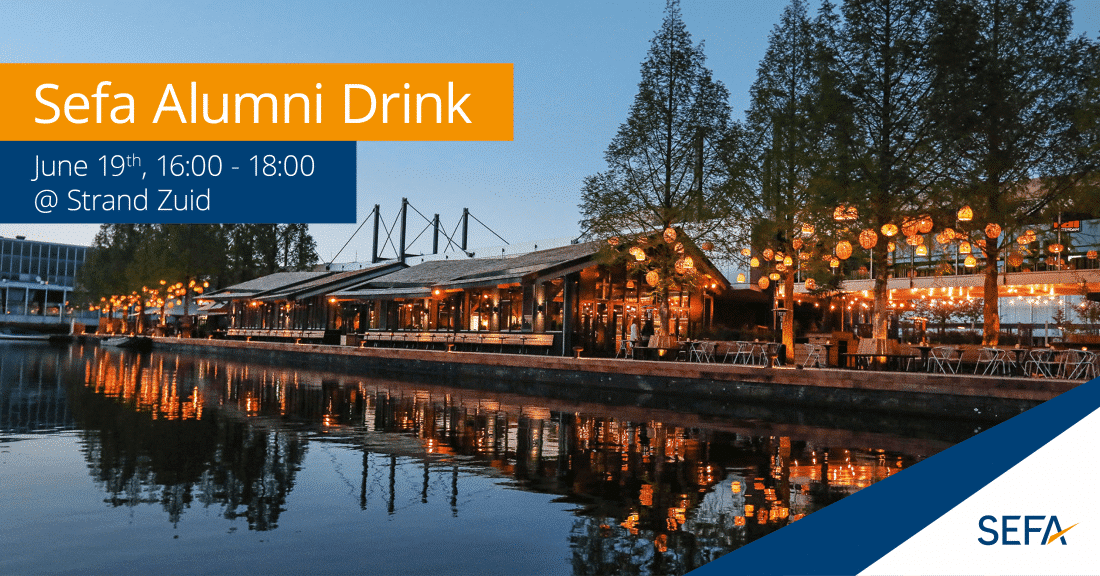 Dear Alumni,
After a long lockdown, it must have been even longer since you reconnected with your old committee members, board members and friends! On behalf of the 99th Sefa board and the Alumni committee we would like to invite you for the Sefa Alumni drink on Saturday the 19th of June. At this drink you can meet all your Sefa friends again, share memories and get ready for Sefa's 100th birthday!
The drink will take place at Strand Zuid at Europaplein 22, 1078 GZ Amsterdam on Saturday the 19th of June and starts at 16:00.
Due to corona, we need to keep track of the number of people joining. Please let us know if you will be present by filling in your name and email address through the form below. We are looking forward to seeing you!
What? Sefa Alumni event
When? 19th of June
Where? Strandzuid
How? Complete the form below
*Do note that if the government allows for more people to join we will first contact the people on the waiting list before opening up the applications again.
Unfortunately all tickets for the Alumni drink are sold out. Please fill in your emailaddress and phone number below to sign up for the waiting list. We will contact you when a spot opens up.
Sefa Alumni Drink Waitinglist