Sefa Bachelor Welcome Drink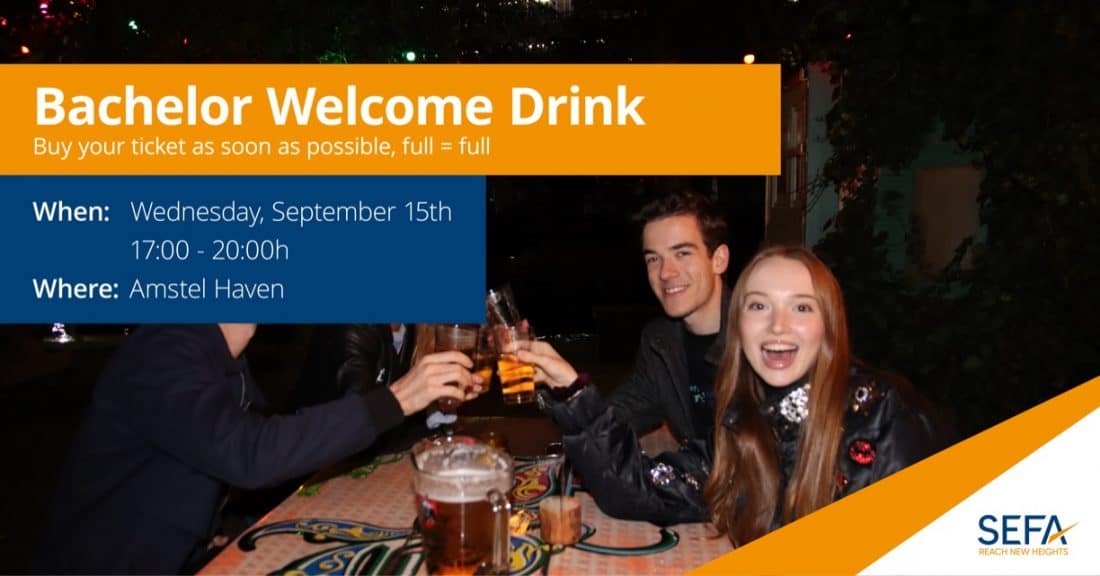 Are you a 2nd, 3rd or 4th-year bachelor student? Are you enthusiastic, ambitious and always looking for opportunities to enrich your student life?  Join Sefa's Bachelor Welcome Drink and explore all the different opportunities that Sefa has to offer next to your Bachelor! The event is all about getting to know Sefa and its committees while having a drink with your fellow students.
We hope to see your lovely faces on Wednesday the 15th of September at Amstelhaven.
Please stay home in case of:
Coughing or sneezing
Fever
Shortness of breath
If you feel you have been exposed to the virus
And keep in mind to:
Maintain at least 1,5 meter (5 feet) distance between yourself and anyone who is coughing or sneezing
Follow the advice of the World Health Organization and the RIVM regarding personal hygiene
Please read the communications updates carefully. In case you have any remaining questions, don't hesitate to contact us at info@sefa.nl.