Tawakkol Karman: The Mother of the Revolution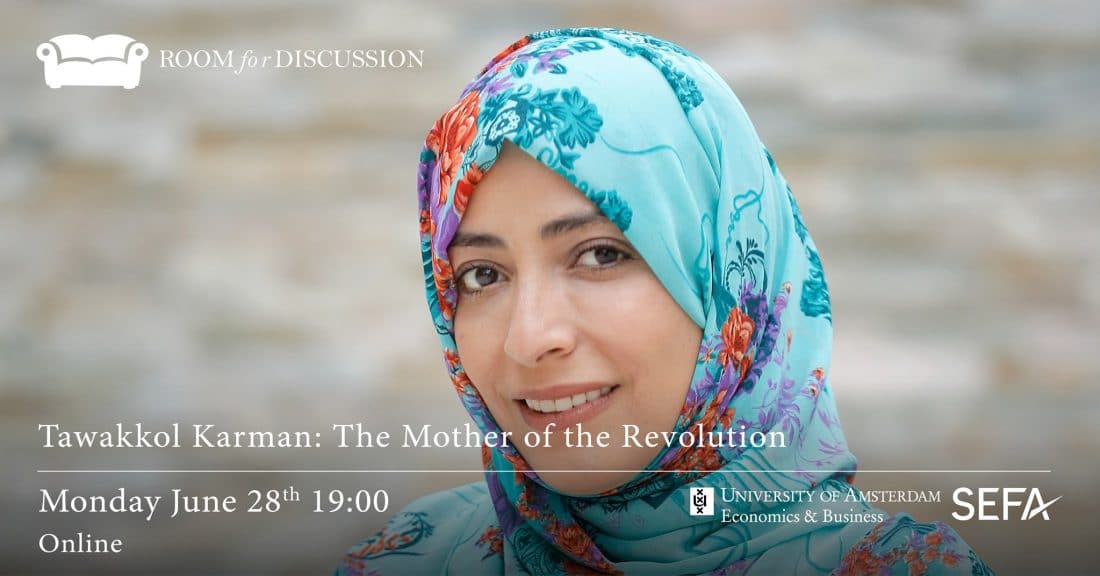 Tawakkol Karman was awarded the Nobel Peace Prize in 2011, in recognition for her non-violent struggle for democracy and her advocacy for women's rights in Yemen.
Karman has been imprisoned on a number of occasions for her pro-democracy, pro-human rights protests. Amongst Yemen's Youth movement, she is known as "mother of the revolution", "the iron woman", and the Lady of the Arab Spring.
TIME Magazine described the human rights activist, journalist and politician as a 'Torchbearer of the Arab Spring' and named her both one of the 100 most influential women defining the last century as one of the Most Rebellious Women in History. She currently is a member of the Facebook oversight board, and of the Nobel Women initiative.
We will be interviewing Karman about the Arab spring in Yemen and her involvement and experiences with it. We will also be discussing her postion as a journalist and her ideas on freedom of speech and press. For both subjects we will be looking to Karman's hopes and wishes for the future.
When: 28th June 19:00 (Amsterdam time)
Where: Online
Who: Marios and Loïs