Women at STX in-house day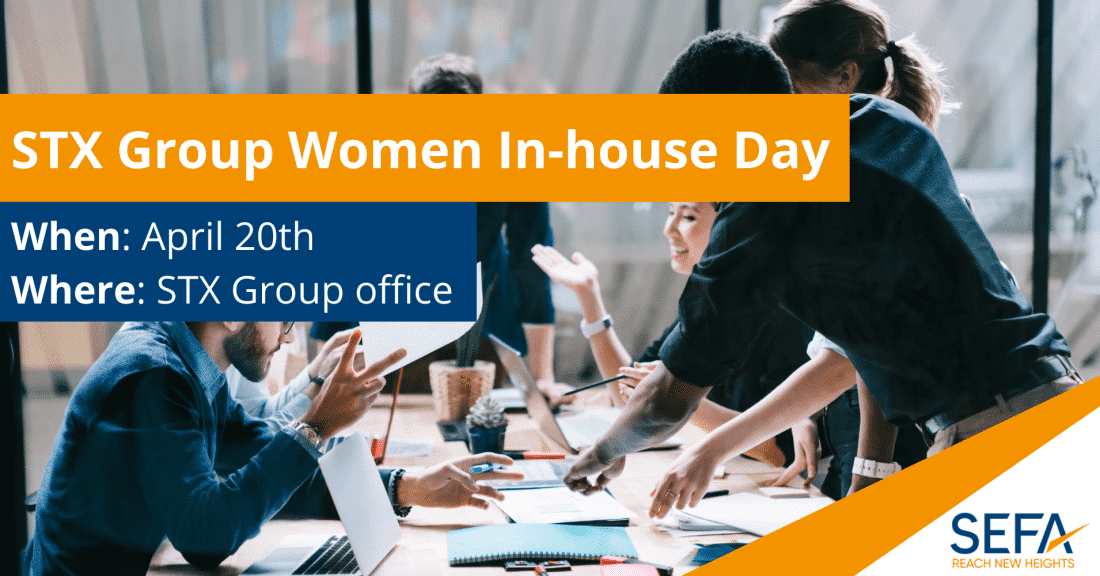 STX Group
STX Group is a leading Environmental Commodities trader and provider of Climate Solutions for corporations and governments across the globe.
With its trading and Corporate Climate Solutions offering, STX ensures directly and indirectly that money goes to the hundreds and thousands of projects that make the world a greener place while providing corporations with certified proof points of their contributions to environmental progress. STX Group supports international corporations and governments to achieve their sustainability goals.
The activity:
STX Group, in collaboration with Sefa, is organizing an in-house day for female students. STX will welcome us at their office at Vijzelstraat. During the event, trading analysts, sales traders, and corporate account managers will explain what their roles entail. Are you curious to know how these positions make an impact today to shape the sustainable economy of the future? And do you want to know what your contribution might be?
By participating, you will:
Learn more about the environmental commodities market, which includes trading in carbon credits, renewable energy certificates, and other environmental products. You'll learn more about this exciting and growing market, including how it operates and who the key players are.
Explore opportunities for young professionals like you.
Meet and connect with inspirational female professionals from STX and they will share their personal journeys and lessons learned on the path to success.
Receive guidance and tips on how you can position yourself for success in the field.
Make a tour of the STX Office and see how the business runs on a regular working day.
Have the opportunity to network with like-minded students during lunch.
If this sounds exciting to you, feel free to apply via the form below!
P.S. All female MSc students from the UvA Economics and Business faculty are welcome to apply!
The event will take place on the 20th of April, from 11:00 – 15:30.
Please login to apply for preselection