World Prosecco Day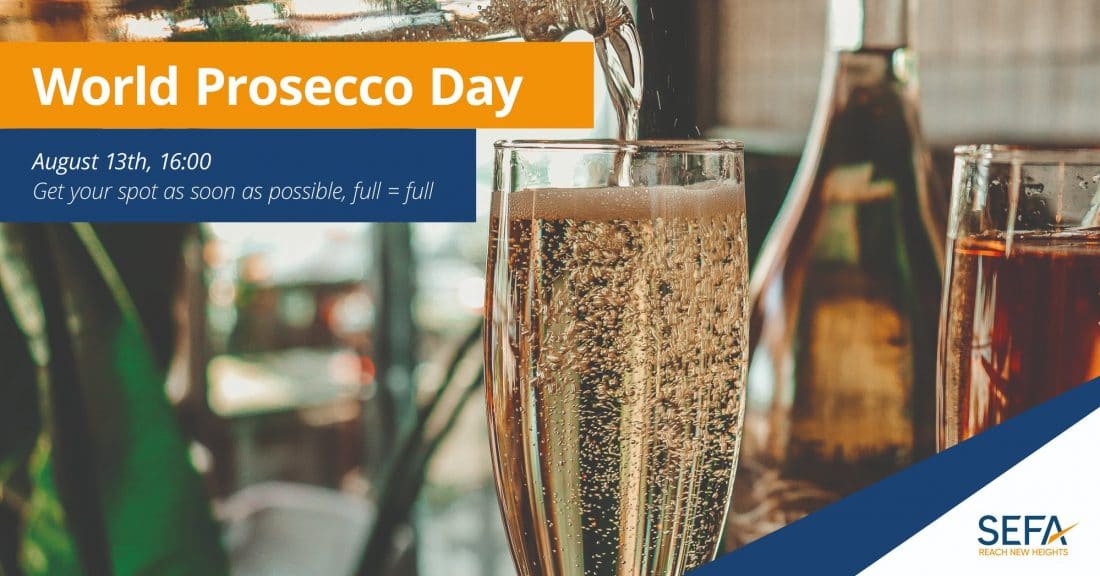 World Prosecco Day
Join Sefa celebrating World Prosecco Day and all the fun facts about it. National Prosecco Day on August 13th is the day! Your lovely summer break is almost coming to an end, so now it is time to take advantage of these last few days. We as Sefa miss you and therefore we invite you to have a glass of prosecco at our office in order to lighten our and your mood.
Prosecco is a sparkling wine made in Veneto Italy, it has a sweet taste and a light aroma. A real show-stopper due to its mousse and the bubbles give an extra pizazz, meaning that it is perfect for celebrations.
For more information, please sign up to reserve your spot.
P.S. for active members this is the perfect moment to pick up your Active Member Gift if you have not already.