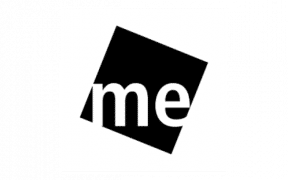 *Open for internationals*
At Management Events we bring together the visionary leaders of the world in our 150+ events every year. We operate across Europe and Asia and have 15 offices worldwide. Our story started in Finland in 1994 when our founder decided to help Finnish people to network effectively. Since then we have facilitated more than a million 1-2-1 business meetings in our invitation-only events.
Our secrets of success include most importantly our people and active everyday leadership with diverse incentive models. The excellence of our delivery is built on effective processes and our proprietary software on matchmaking, which enables well-timed and relevant meetings for our customers.
We're a fast-paced and dynamic organization with endless passion for our customers. Big part of our DNA is a winning together mentality – around every successful individual is a great team. Clarity and responsibility comes from within, we make sure everyone knows the connection of their daily work to the bigger goals of our company. Development and exploring new opportunities is everyday life at
Management Events; embracing the new is dominant mindset for our teams.
Currently our Amsterdam office is looking to grow to €10M in revenue by 2020 – being one of our largest business units. The Dutch office has won multiple awards for their team spirit and results – it's one of the front-runner teams of our company. The coming growth means that both our staff and the number of events the Dutch team runs over the course of the next 12 months, will grow fast.
Growth at Management Events means always growth of people. We appoint 95% of our leaders from within, and we take great pride in this. Next to individually designed career paths, each year we offer both domestic and international career opportunities to more than 30 people.
If you have a commercial mindset, are not afraid of tackling targets, and want to thrive in an international environment where performance is rewarded and celebrated together, come see us at the Sefa Career Week and start a conversation with us!
Activitity
Individual interviews – Business day – Tuesday 14:30 – 16:30