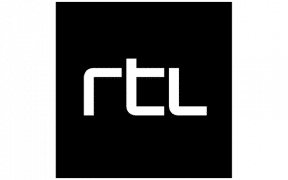 *Open for Internationals*
RTL more than television
How do you know RTL? From our TV channels, from one of our live shows, from one of our digital platforms or perhaps from one of our subsidiaries?
You check the latest news via RTL News and know whether it will rain or stay dry via Buienradar, watch The Voice together, relax with one of the series at Videoland or watch the latest stunt of StukTV with your friends. People flawlessly find our TV channels on their remote control and with RTL XL, Buienradar, Videoland, a network of YouTube channels and various program websites and apps, we are one of the largest online players. Through all these activities you are connected to us, RTL Netherlands.
'Let's Dance', 'Gabbers', 'Healthy Fest' are surprising live events from our Live Entertainment Branch. We invest in Dutch films and international blockbusters.
At RTL we work hard every day to make the best entertainment and to be the talk of the town. Whether you are at home, on your way to work or in the pub with friends, our goal is to provide you with relevant stories that matter and stimulate and nourish your curiosity. And we prefer to do that with young, up-and-coming talent. We have various internships and graduation spots and offer a challenging traineeship, where you are in the driver's seat. Within a fixed structure, you decide what you want to discover: Both of RTL and offcourse of yourself. Curious? Check our website: www.werkenbijrtl.nl for more information.
Activity
Presentation – Digital day – Wednesday 09:30 – 10:30