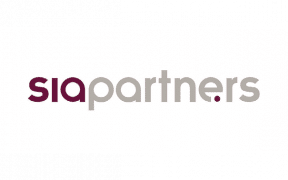 *Open for internationals*
Sia Partners is a fast growing, independent business and management consulting company, operating in big industrial sectors such as Financial Services, Energy/Utilities, Telecom, Transport, Retail, Industry.
Sia Partners employs over 1200 consultants globally and has permanent offices in Paris, Brussels, Amsterdam, London, Milan, Rome, Casablanca, Dubaï, Ryad, New York, Toronto, Singapore, Hong Kong and Tokyo. Our consultants follow and serve our customers wherever they need us.
We deliver sector-specialised consulting services to institutions and industrial groups in the domain of management strategy, innovation and operations alignment. Due to our differentiating know how of our customers' core business processes and deep sector knowledge, we are able to assist our customers with strategic decision–supporting studies and transformation and business reengineering projects, thereby systematically aiming for "winning performance".
Distinctive characteristics of Sia Partners:
Successful company, steady double digit growth every year, targeting big institutions and industrial groups. Successful challenger in the consulting market

Expertise based business consulting services in innovation, operational strategy, transformation of business operations and organisations

In the framework of business transformation projects, Sia Partners consults also on IT strategy and alignment but is not an integrator and is independent from any software provider

Young and dynamic, hands-on team

Entrepreneurial spirit

Lean and mean and no hierarchic hassle

Highly educated, specialised and competent consultants

Result drive and meritocracy: Reward and career evolution strongly related to performance
Activity
Presentation – Economics day -Thursday 13:30 – 14:30