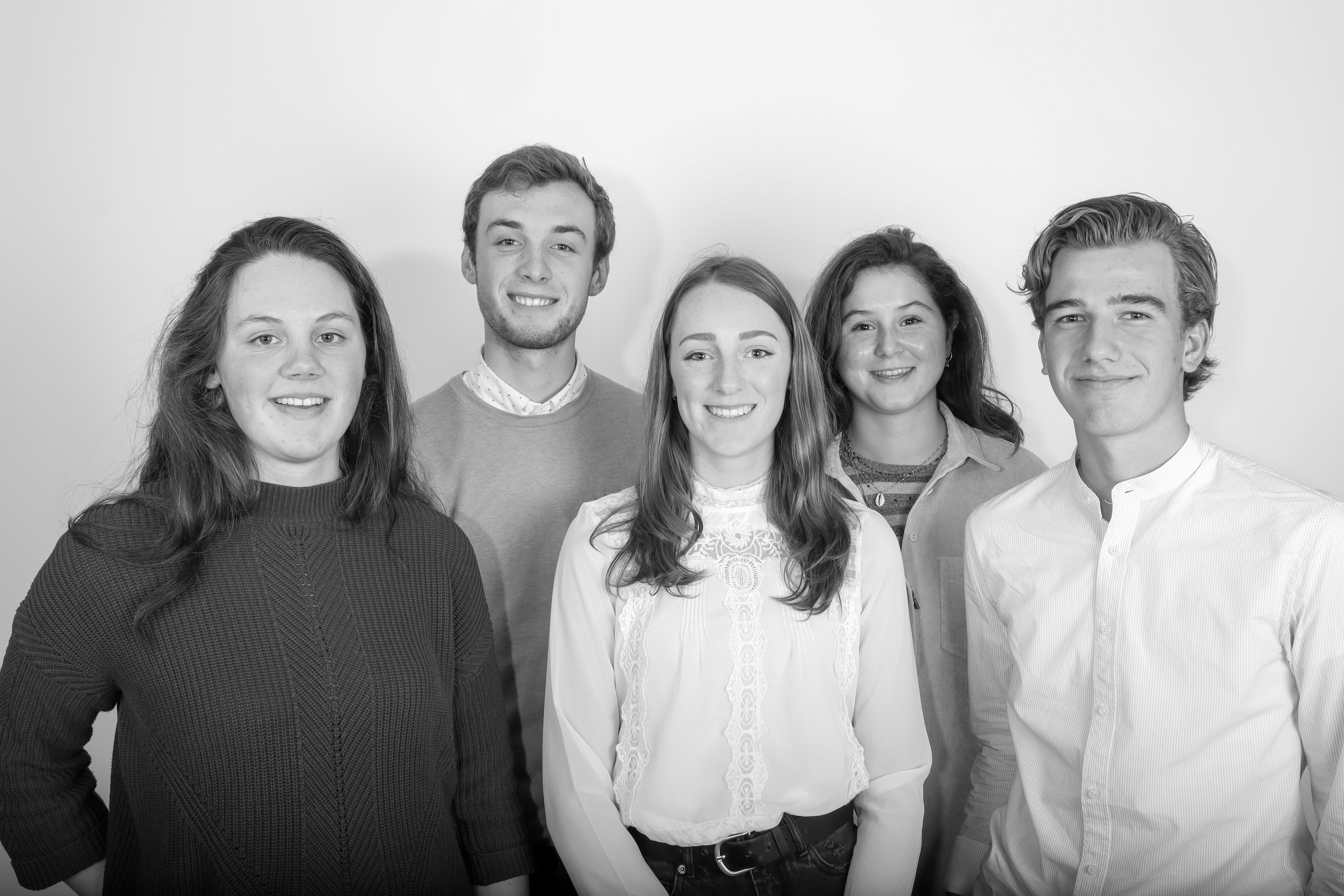 Almanac
At the end of every academic year Sefa publishes an almanac for all active members and alumni. The almanac is filled with interviews, activities, committees and pictures of the past year. Besides, an overview of all active members of Sefa is included.
Every year the almanac is designed around a central theme. This year the thema is: 'The Sefa Book of records'. The theme of last year was 'Lustrum', an ode to 95 years of Sefa. Previous themes include 'Amsterdam' in 2015-2016, 'The Golden Circle' in 2014-2015, inspired by Simon Sinek's famous theory, and 'Ambition' in 2010-2011.
What can I learn as a committee member?
Develop a project from start to finish
Work in a team of motivated students
Think outside of the box to develop an exciting theme and layout
Learn to use programmes such as Photoshop or InDesign
Learn how to deal with strict deadlines
Testimonial
Joost Delaere – Chairman of the Almanac committee 2016-2017
"Me and four fellow Sefa members have created the Almanac for the study year 2016-2017. Our purpose, to capture all the good experiences of the active Sefa members and the committees of the year. The result, a book memorizing the amazing year we have had. Our almanac was dedicated to the 95th anniversary of Sefa, which made the almanac even more special. I've had the best time producing the almanac along with my committee, and to this day, I am enormously proud of the result. Hopefully, the almanac creates smiles on peoples faces a few years from now. I have learned to work as a team, in order to achieve our shared goals. I have greatly improved my creativity skills. Most importantly, I have made a lot of new friends. Producing the Almanac, together with your fellow committee members, is a great experience, and at the end of the road, it should leave you with a book full of memories that will last forever.