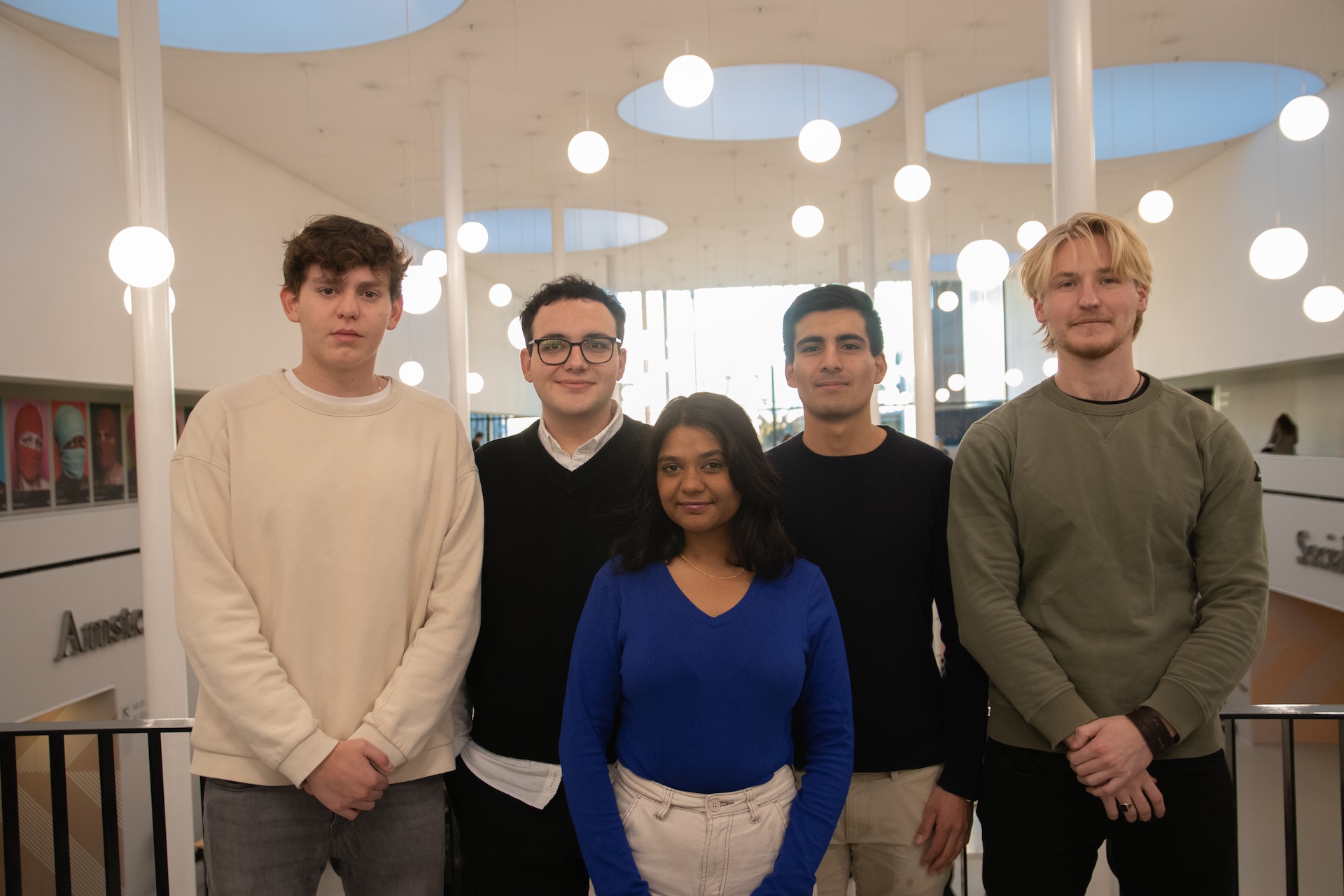 International Student Committee


The International Student Committee (ISC) at the Faculty of Economics and Business is a committee that consists of both Dutch and International students whose aim is to make a more inclusive, positive, productive, and of course, fun environment for international and Dutch students studying at the faculty of Economics & Business. Therefore the International Student Committee organizes many events during the year.


The International Student Committee hosts many events, ranging from monthly drinks to formal festive dinners, events organised in the past range from karaoke and movie nights to cocktail workshops. The International Student Committee does not just organise social events, but also offers services to fellow and prospective students such as a Q&A platform to answer any questions (prospective) students may have regarding topics such as their study or integration into Amsterdam and the Dutch culture.

If you have a question about the ISC or one of the events, please send an email to isc@sefa.nl.
What can I learn as a committee member?
The International Student Committee initially consists of 5 members who have their own specific position within the committee and will be joined by a Junior Member of Sefa later on. In the committee you will function as an active and supportive member in making day-to-day decisions regarding the activities of the committee and supporting the other members in their tasks. Furthermore, you will gain practical experience, learn how to make an event successful, and develop your teamwork skills.
Information
| | |
| --- | --- |
| Hours per week: | 5 |
| Committee period: | June to June next year |
| Size of the committee: | 5 |
| Recruitment period: | May |
| Dutch required: | No |
Committee Positions
As chairman you oversee the organisation of the Committee and her activities. You guide and motivate your committee members. You are also responsible for leading the meetings with the committee.

Essential skills: leadership, proactive, sense of responsibility
As a treasurer all the financial aspects of the events and activities are your responsibility. You will make a budget and a realization, and you are responsible for all the cash flows within the committee.

Essential skills: precise, accurate, keeping overview, good attention to detail
As a program coordinator you are responsible for coming up with new ideas for events. You have to make sure that every event is well organised. Also it is your job to promote the events as good as possible.

*This position is executed by a second/third year student and two members of the As Good As New.

Essential skills: creative, open-minded, organised, responsible.
Current Committee


Juandiego Aspillaga
Treasurer

Finn Loots
Program coordinator

Avanya Aggarwal
Program coordinator

Andre Leon Filippi
Program coordinator
Dorotea Prifti
Supervisor