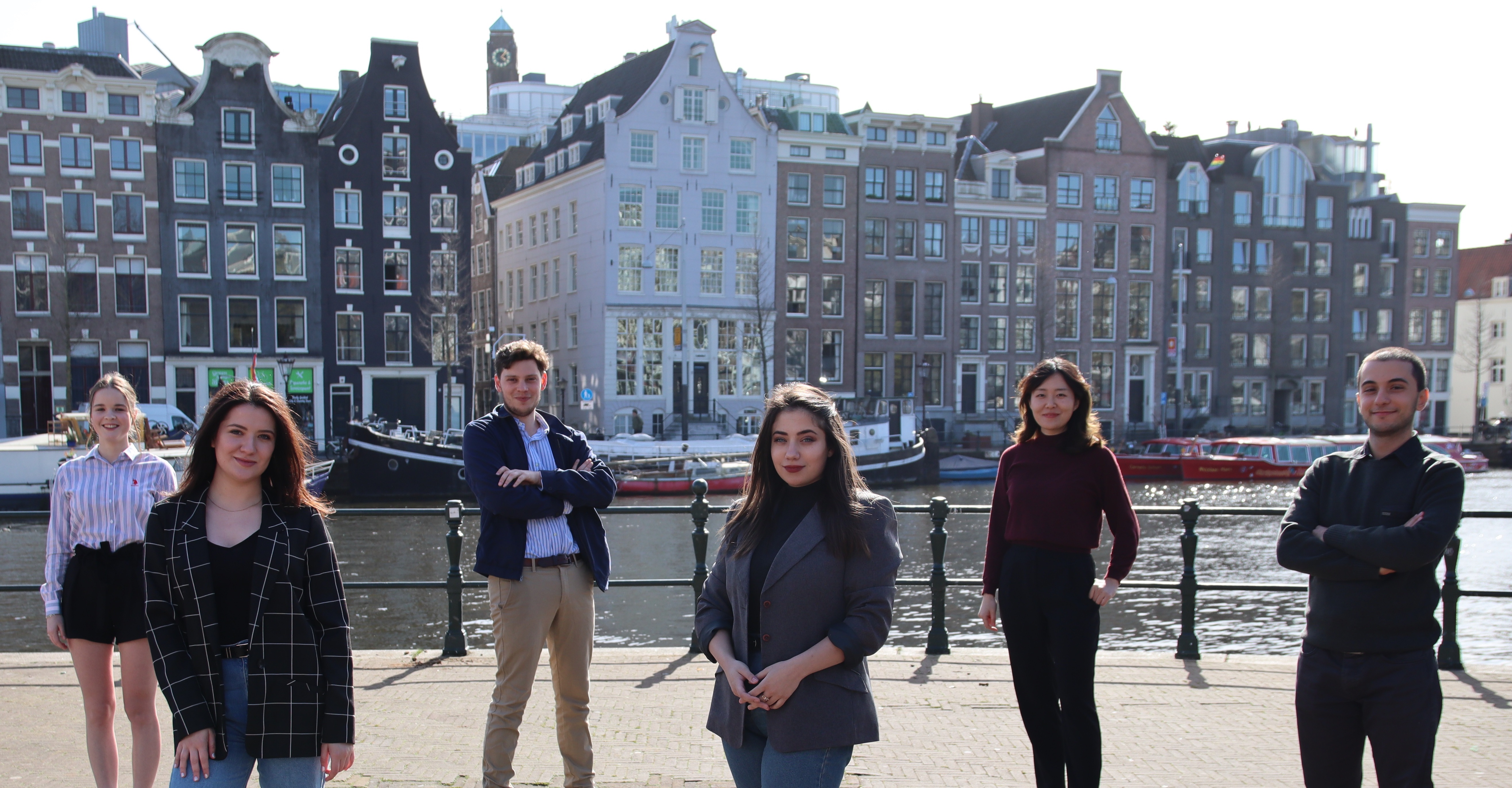 International Week
The International Week is an exchange project for Economics and Business students from all over the world. In one week, local students show a group of 30 foreign students their city, local culture, local business life, party scene, and university. During the academic year, there are roughly 25 International Weeks, providing about 40 students from the UvA Economics and Business faculty, the opportunity to spend a week in one of the 18 countries. The overall number of International Weeks is coordinated and governed by the IWCO. Sefa is responsible for recruiting students to participate in International Weeks abroad.
How does it work?
The hosting committee will arrange a place to sleep with one of the local students and they will realize a complete program for the entire week. In this week students get a taste of the typical culture, business and nightlife habits of the city and country, together with about 35 students from all over the world! In the first round you will select the participants based on a motivation letter. The motivation letter has to be in English. Subsequently, you will forward the selected application(s) to the foreign International week-committee that will choose at least 1 participant to join their International Week.
What can I learn as a committee member?
As a committee member of International week you are responsible for organizing the International Week in Amsterdam, but you are also responsible for sending UvA students Abroad.
Information
| | |
| --- | --- |
| Hours per week: | 8 |
| Committee period: | October to July |
| Size of the committee: | 6 |
| Recruitment period: | September |
| Dutch required: | No |
Committee Positions
As chairman you oversee the organisation of the International Week. You guide and motivate your committee members. You are also responsible for leading the meetings with the committee.

Essential skills: leadership, proactive, sense of responsibility
As a treasurer all the financial aspects of the events and activities during the International week are your responsibility. You will make a budget and a realization, and you are responsible for all the cash flows within the committee.

Essential skills: precise, accurate, keeping overview, good attention to detail
One person will be responsible for marketing. It is your task to attract many students to the International Week and also to make sure that many Dutch people apply as buddies.

Essential skills: organised, creative, eye for detail
Together with one other committee members you will approach potential companies to participate in the International Week. Before the event you will maintain the contact with the companies. You will also take on the role as programme coordinator to plan everything for the programme in Amsterdam. Meals, activities, parties, planning: everthing has to be decided on and arranged. You are almost totally free in making it your ideal International Week.

Essential skills: sales affinity, persuasiveness, perseverance
Current Committee

Veronika Komarova
Chairman

Nicolas Koutalakis
Secretary & Treasurer

Meric Ozsuer
Acquisition & Programme Coordinator

Valeria Efremov
Acquisition & Programme Coordinator

Maria Pozdeeva
Acquisition & Programme Coordinator

Marije van de Guchte
Supervisor