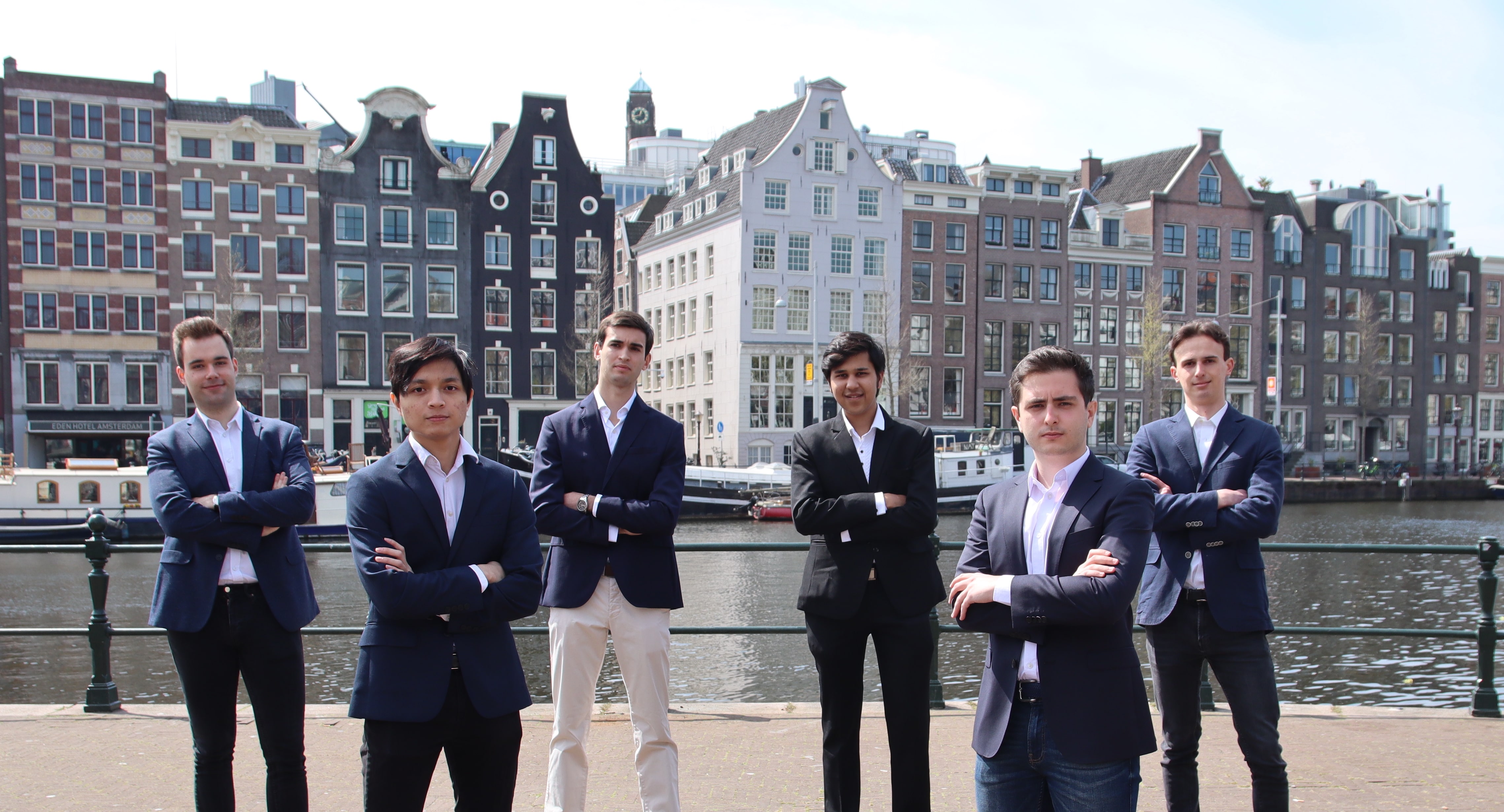 List Sefa
List Sefa is one of the two parties at the Faculty of Economics & Business competing for places in the faculty student council (FSR). List Sefa is the party from Study Association Sefa. If List Sefa gets enough votes, you get the opportunity join the FSR and represent the students of the faculty during the academic year 2021-2022. (When the elections are over, the List Sefa committee will be done, and the FSR will take over)
Faculty Student Council
The faculty student council (FSR) is a governing body of the faculty representing the students. It consists of eight students who all have a specific portfolio. The FSR gives their advice on affairs that occur on faculty level and have a say in decisions that are made. For example audiovisual facilities, catering and course evaluations are things we discuss during meetings and meetings with the board. For some subjects the board is legally obligated to consult the faculty student council. Most importantly though, the Faculty Student Council is there to help students with the problems they come across within the faculty.
What can I learn as a committee member?
In February Sefa will be recruiting for this committee. Together with the other committee members, you will start by brainstorming and writing a party programme. After this you will start the marketing to get as many people to vote for you, and together you will make sure that List Sefa will win the election!
If you join List Sefa you will learn how to work in a team, how to be persuasive, and how to create a party programme. According to your position, you will learn specific position related skills as well.
Information
| | |
| --- | --- |
| Hours per week: | 8 |
| Committee period: | February to June |
| Size of the committee: | Variable |
| Recruitment period: | February |
| Dutch required: | No |
Committee Positions
As a chairman you oversee the committee and you are responsible for the meetings, the planning and the overall functioning of the committee. Essential skills: Great sense of responsibility, strong communication skills, good planner
As secretary you will be responsible for keeping and overview of all communications and files. And as a treasurer all the financial aspects of List Sefa are your responsibility. Essential skills: Keeping overview, good attention for details, accuracy and affinity with accountancy
As marketing you will be responsible for creating a promotion plan for the elections, and you have to get sure to get the most possible votes. Essential skills: Creativity, out-of-the-box thinking
As a Marketing Support you will help the head of marketing with the marketing plan for List Sefa. Before the elections in May you will create a party program together with the other List Sefa members and come up with a campaign. Most importantly you will try to win over as much students as possible to ensure you get enough votes to join the FSR! Essential skills:: Creativity, out-of-the-box thinking
Current Committee


Leon Steinkeller
Treasurer / secretary

Jan Pęski
Head of marketing

Reka Buzássy
Marketing support

Akhilesh Das Burma
Marketing support

Muhammad Farhan
Marketing support

Yash Gupta
Marketing Support

Joaquin Ros
Marketing Support