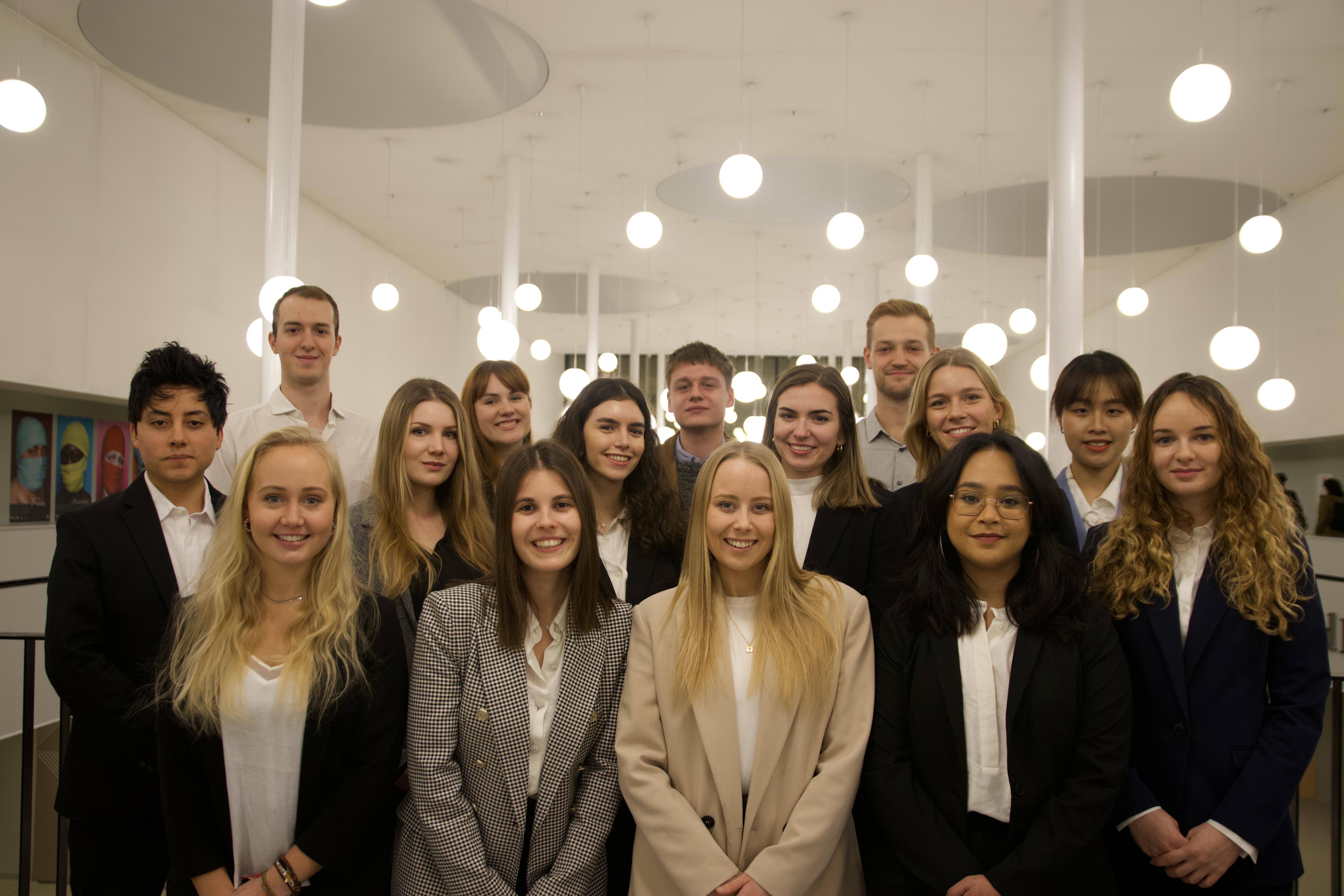 Master Career Club
Master Career Club aims to improve the social cohesion between students who are doing a Master's degree at the Faculty of Economics and Business. In addition, the Master Career Club prepares students for their career by organizing several trainings, workshops, guest lectures and network drinks with companies. Master Career Club gives you the opportunity to build on your professional network and to get in contact with your future employers.
The Master Career Club focuses on four fields of studies Accountancy, (Business) Economics, Business Administration, Finance and Entrepreneurship. Event coordinators are allowed to choose themselves which event(s) they are keen to organize.
What can I learn as a committee member?
As a committee member of the Master Career Club you will learn how to organize career and social events and everything that comes with it. You will also learn how to work together in an international team, and you will improve your skills based on the position within the team. Since the Master Career Club accepts students from all master studies offered by the Faculty of Economics and Business you get to network across studies.

Apply to become a committee member: https://sefa.nl/september-recruitment-2022/

Our Master Events:
Ongoing: In-house days, Career Trainings
September: Master Welcome Drink, Accountancy Tour
January: Masters Career Days, Main Partner Dinner
February: Masters Study Trip
April: Sefa Networking Event
May: ASE Next! & ABS Next!, Amsterdam Business School (ABS) Alumni Event in collaboration with EBCC
June: Master Pre-Graduation Drinks
Next to that, the Master Career Club organizes monthly Open (Pre-) Masters drinks and social activities throughout the year!
Information
| | |
| --- | --- |
| Hours per week: | 5 |
| Committee period: | One academic year |
| Size of the committee: | 19 |
| Recruitment period: | September |
| Dutch required: | No |
Committee Positions
As a chairman you oversee the committee and you are responsible for the meetings, the planning and the overall functioning of the committee. You are also responsible for ensuring harmonious cooperation among the different Master degrees among the Faculty of Economics and Business and collaboration with Sefa supervisors.

Essential skills: leadership, pro-active, sense of responsibility
As the head of acquisition and the treasurer you are responsible for approving the cash flows within the committee and producing the budget plan and realization for the MCC. You stay in touch with the Sefa treasurer, keep track of the budget, make sure not too much money is spent. You will also acquire companies for the events and maintain the relationship with the companies. You will be in contact with the Sefa Commercial Officer.

Essential skills: persuasiveness, perseverance, precise, accurate, good attention to detail
As secretary, you will be making the weekly minutes and keeping track of the mail inbox of the committee. You will be responsible for promoting the physically MCC events.

Essential skills: creative, reliable, keeping overview
You will be responsible for the online promotion of the MCC events, both career and social, on Instagram, Facebook, LinkedIn, and any other online platform that you see as fit.

Essential skills: sales affinity, persuasiveness, perseverance
As an acquisition member, your main goal is to reach out to companies, create partnerships and organize the main events of the committee, either the career events or the masters study trips.

Essential skills: persuasiveness, organization, pro-active
You will come up with interesting events for you fellow Master students and organize these with your committee.

Essential skills: creativity, organization, pro-active
Current Committee
Ronja Kylmäoja
Head of Acquisition/Treasurer
Julie Vendelbo
Offline Marketing/Secretary
Fanni Anna Burai
Online Marketing/Engagement Officer
Carlos Manuel Colavita de la Grana
Acquisition Member
Milena Braeutigam
Acquisition Member
Van Anh Nguyen
Acquisition Member
Lauryn Jackson
Acquisition Member
Yash Gupta
Acquisition Member
Fruzsina Anna Tallér
Acquisition Member
Léna Ambroise
Acquisition Member
Tanya Mundhra
Acquisition Member
Pierluigi Camerota
Acquisition Member
Jovan Ivankovic
Acquisition Member
Gergő Pálfy
Acquisition Member
Kama Witkowska
Acquisition Member
Antónia Kiss
Acquisition Member
Chelsea Guidi
Acquisition Member
Indigo Rhodes
Acquisition Member
Isabelle Ljungqvist
Acquisition Member
Bryan Paredes
Acquisition Member
Rowan Drenth
Community Officer
Mark Szucs
Community Officer
Marcus Veldt
Community Officer
Eugenia Lampiri
Supervisor