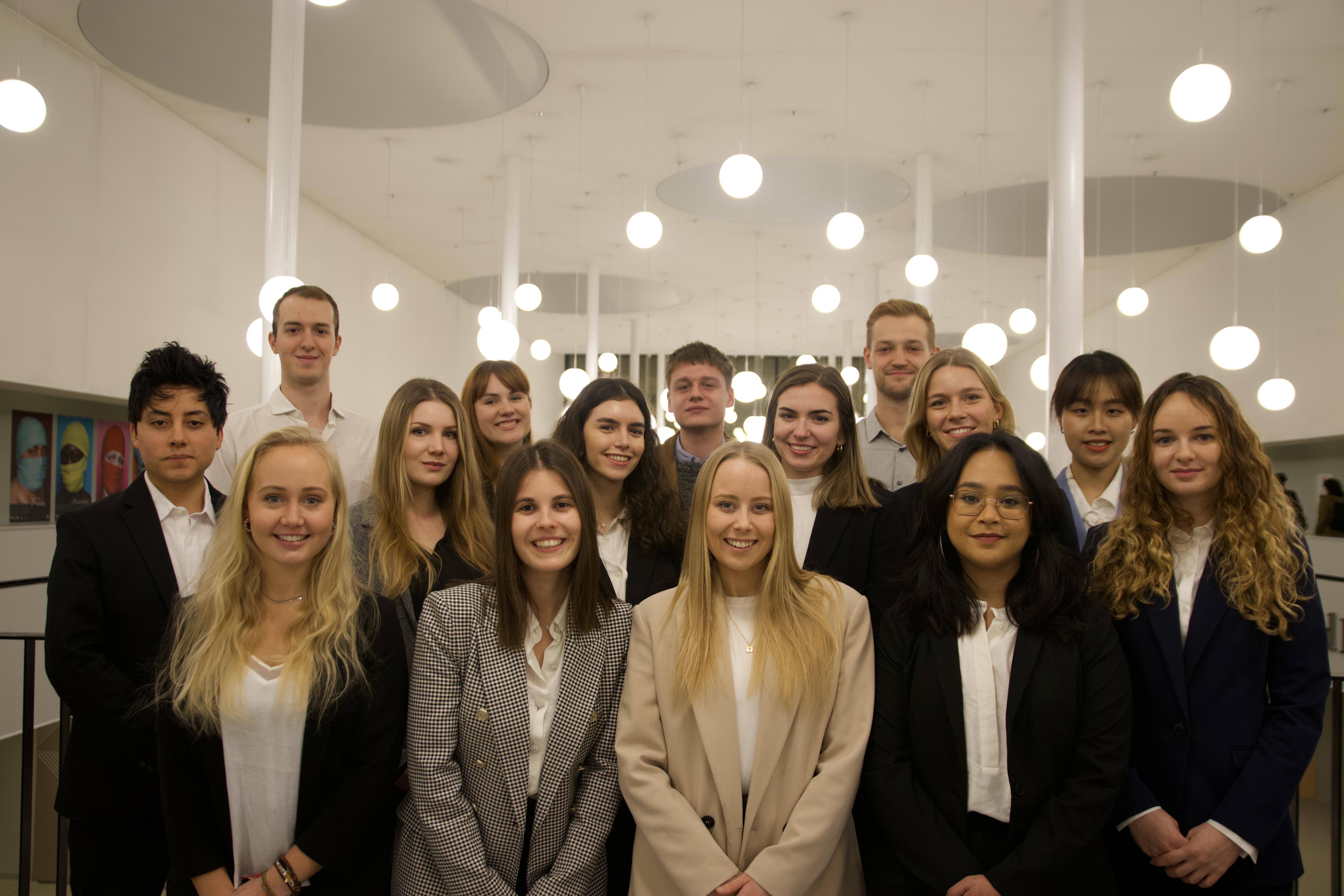 Master Career Club
Master Career Club aims to improve the social cohesion between students who are doing a Master's degree at the Faculty of Economics and Business. In addition, the Master Career Club prepares students for their career by organizing several trainings, workshops, guest lectures and network drinks with companies. Master Career Club gives you the opportunity to build on your professional network and to get in contact with your future employers.
The Master Career Club focuses on four fields of studies Accountancy, (Business) Economics, Business Administration, Finance and Entrepreneurship. Event coordinators are allowed to choose themselves which event(s) they are keen to organize.
What can I learn as a committee member?
As a committee member of the Master Career Club you will learn how to organize career and social events and everything that comes with it. You will also learn how to work together in an international team, and you will improve your skills based on the position within the team. Since the Master Career Club accepts students from all master studies offered by the Faculty of Economics and Business you get to network across studies.

Apply to become a committee member: https://sefa.nl/september-recruitment-2022/

Our Master Events:
August: Master Introduction Day(s)
September: Master Welcome Drink
September: Accountancy Tour
January: Main Partner Dinner
April: Consultancy, FMCG/Retail, and Finance Days
May: Only Dutch Event, ASE Next! & ABS Next!, Amsterdam Business School (ABS) Alumni Event in collaboration with EBCC
June: Master Pre-Graduation Drinks
Next to that, the Master Career Club organizes monthly Open (Pre-) Masters drinks and trainings throughout the year!
Information
| | |
| --- | --- |
| Hours per week: | 5 |
| Committee period: | One academic year |
| Size of the committee: | 14 |
| Recruitment period: | September |
| Dutch required: | No |
Committee Positions
As a chairman you oversee the committee and you are responsible for the meetings, the planning and the overall functioning of the committee. You are also responsible for ensuring harmonious cooperation among the different Master degrees among the Faculty of Economics and Business and collaboration with Sefa supervisors.

Essential skills: leadership, pro-active, sense of responsibility
As the treasurer you are responsible for approving the cash flows within the committee and producing the budget plan and realization for the MCC. You stay in touch with the Sefa treasurer, keep track of the budget, make sure not too much money is spent.

Essential skills: precise, accurate, keeping overview, good attention to detail
As secretary, you will be making the weekly minutes and keeping track of the mail inbox of the committee. In addition, you are responsible for the planning of the call shifts and you have a key role in the formal communication. Besides, you will be responsible for promoting the MCC events and in charge of creating marketing content (flyers, LinkedIn events, Facebook events, etc.)

Essential skills: creative, reliable, keeping overview
You will acquire companies for the events and maintain the relationship with the companies. You will be in contact with the Sefa Commercial Officer.

Essential skills: sales affinity, persuasiveness, perseverance
You will come up with interesting events for you fellow Master students and organize these with your committee.

Essential skills: creativity, organization, pro-active
Current Committee

Nina Moreau
Head of Marketing / Secretary

Mona Lahtinen
Growth Officer

Veerle Corten
Engagement Officer
Vladislav Kuznetsov
Treasurer

Minnemijn Kooi
Event Coordinator

Jinwei Tian
Event Coordinator

Judith Jorg
Event Coordinator

Anna Gutman
Event Coordinator

Eugenia Lampiri
Event Coordinator

Sascha Kessler
Event Coordinator

Bryan Paredes
Event Coordinator

Zsombor Móré
Event Coordinator

Dora Pall
Event Coordinator

Attila Holpert
Event Coordinator

Helin Tanrıverdi
Event Coordinator
Viktorija Nausedaite
Event Coordinator
Yoan Ivanov
Event Coordinator