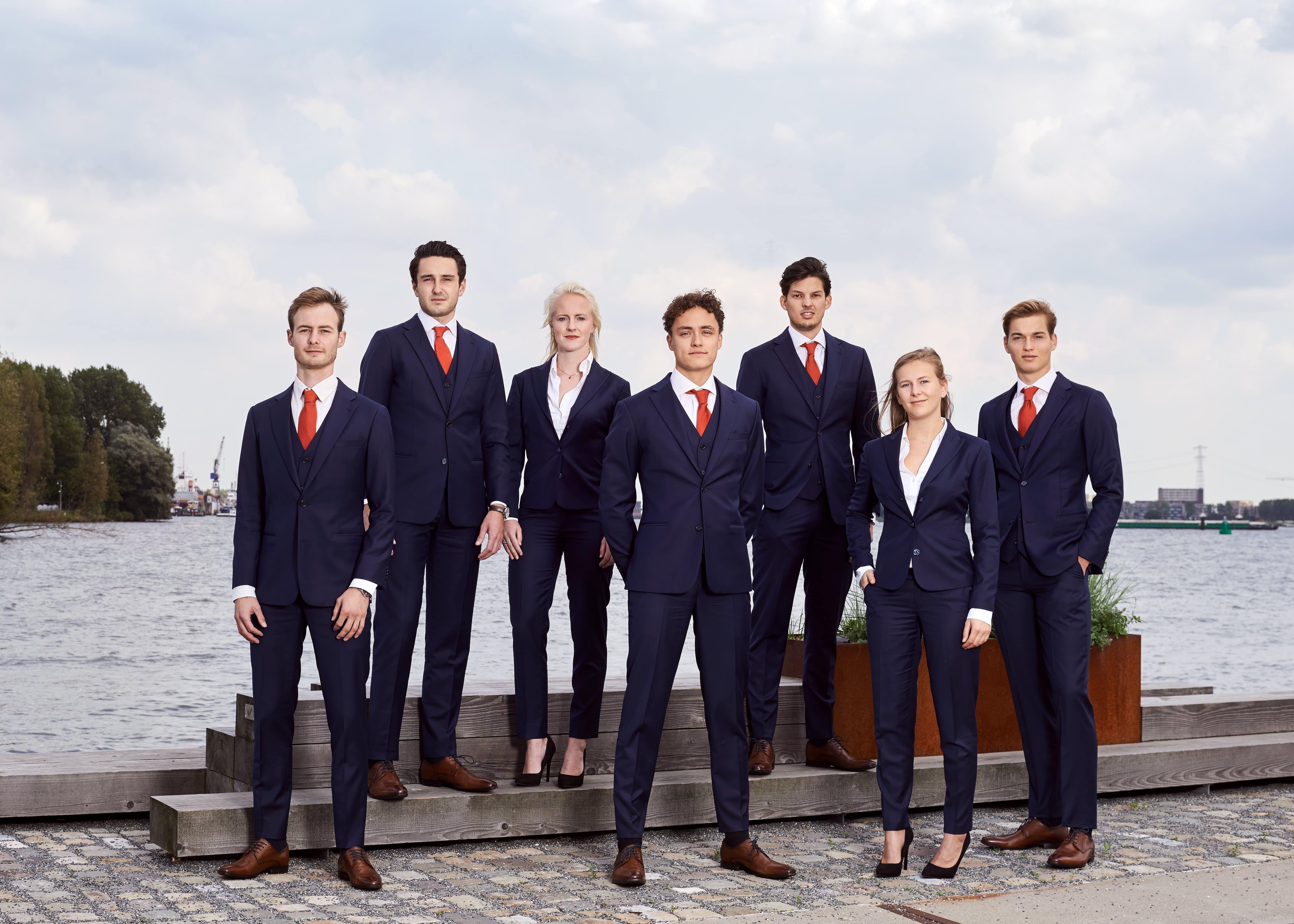 A Board Year At Sefa
Sefa is one of the largest study associations in the Netherlands. Together with 300 active members and 250 company contacts, we organize over 125 events per year for more than 6500 members.
During a board year, you will be working full time within a team of highly motivated board members. You get the opportunity to develop your social, organizational and professional skills. You learn how to lead and supervise committees, create a long-term strategy and organize great events! Besides developing yourself at a rapid pace, it's also a very relevant upgrade of your resume which is highly valued by companies. Do you want to kick-start your career? Become part of the 98th Sefa board and lead the organization in 2019/2020.
Read more about the individual positions here.
Application Timeline
21/03/19 – Board Interest Drink I
01/04/19 – Board Interest Drink II
15/04/19 – Application Deadline
16/04/19 – Start Interviews
08/05/19 – Selection results
01/06/19 – Transfer period
01/07/19 – Start of Board Year
Interested? Complete the form below to receive more detailed information about the application process.
Information
| | |
| --- | --- |
| Hours per week: | 40 |
| Board period: | June 2018 - July 2019 |
| Size of the board: | 7 |
| Recruitment period: | April |
| Dutch required: | Yes |
Committee Positions
As the Chairman you are responsible for five key areas. Firstly, you will be organizing and chairing all board and general meetings. Secondly, you will safeguard strategic policy goals during the daily routine. Thirdly, you will communicate extensively within the board, with the university, with other study associations, with the FSR, and with Sefa's supervisory board. Also, you will act as the face of Sefa towards outside parties. Lastly, you are responsible for the association's financial audit.
As the Secretary, you have a lot of different responsibilities. You are responsible for the Sefa Store and maintaining a positive relationship with the faculty. You take care of the formal expression of the association, the general mail, member-administration, and you make sure the statuses and internal regulations are being followed. Besides these tasks, there is room to initiate new strategic ideas and support other board members and committees.
As the Treasurer, you are responsible for the association's budgets and three-monthly financial statements. Besides, you are expected to have full oversight of Sefa's financial position. Thirdly, you are managing and, if necessary, approving all in- and outgoing cash flows. Next to these specific tasks, you coordinate committees.
As the Commercial Officer, you are the contact person for companies and you explore the market to make new contacts. In this way, you generate Sefa's cash flow. Besides these activities, you help committee members with the acquisition.
As the HR Officer, you are responsible for recruiting and selecting members for committees. When they are selected you will coach and retain these actives members. Next to these tasks you are responsible for the HR policy and coordinating committees.
As the Marketing Officer, you take care of Sefa's marketing and PR policy. You work on building and sustaining an unbeatable brand image. You are responsible for social media and attracting and maintaining media attention.
As the Information Strategy Officer, you have five main responsibilities. Firstly, you are in charge of data management & data analysis. Secondly, you are responsible for all Salesforce activities; from user adoption to development and innovation. Thirdly, you will be justifying and supporting the strategy of the organisation by providing clear numerical facts. Lastly, you are responsible for finding software related solutions and improvement of current systems
Current Committee
Matthijs de Gooier
Chairman



Tom Brenninkmeijer
Commercial Officer

Jantien Engberts
HR Officer

Freek van der Werff
Marketing Officer
Daan Boele van Hensbroek
Information Strategy Officer