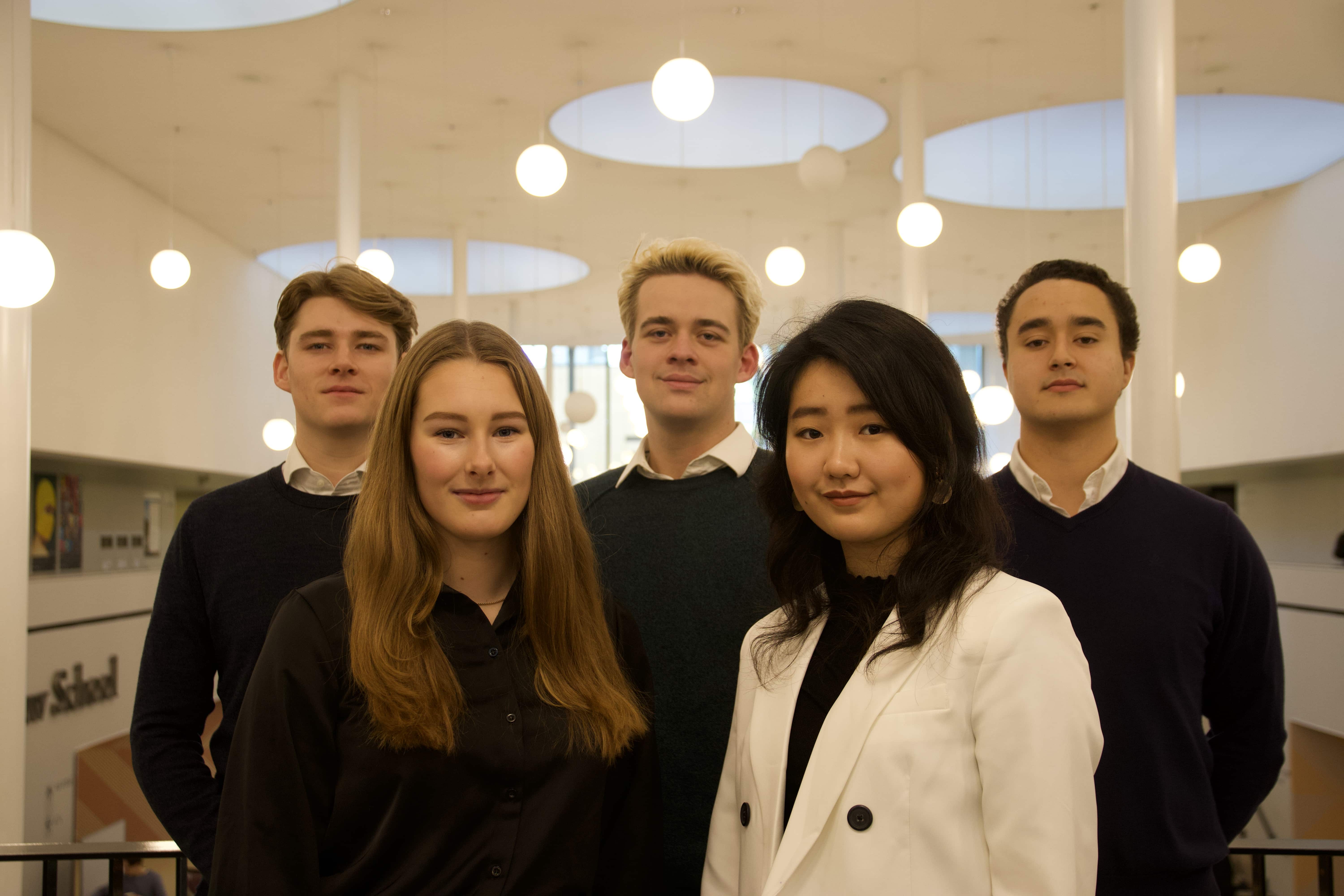 Sefa Study Trip
The Sefa Study Trip stands as an annual hallmark event curated exclusively for aspiring students from the Faculty of Economics and Business at the University of Amsterdam. Every year, a group of 35 students embark on an educational journey to a city with a dynamic economic landscape and vibrant business culture.
During the adventure, students delve deep into the business ecosystems of globally renowned companies, ranging from burgeoning start-ups to established multinationals, and even governmental organizations. Visits to prestigious local universities also form a crucial part of the itinerary, presenting students with a wealth of learning opportunities and fostering international academic connections. Alongside the professional explorations, the trip is punctuated with recreational activities, allowing students to immerse themselves in the local culture through visits to historic sites and enjoying the nightlife that each unique destination has to offer.
Previous Sefa Study Trips
Our journey began in April 2011, marking the initiation of the annual Sefa Study Trips with a remarkable venture to Istanbul. There, students forged connections with industry stalwarts like KPMG and AkzoNobel, getting their first glimpse into the expansive world of global business environments. Fast forward to the academic year 2022-2023, our trail of educational adventures led us to the business-centric landscape of Panama. There, the selected group of students garnered insights from industry leaders such as Dell Technologies and Van Oord, and fostering diplomatic ties with a visit to the Dutch Embassy.
Prior to this, we explored the vibrant city of Vancouver, a nexus for technology and innovation, offering students the opportunity to interact with professionals at globally renowned firms such as EY, Accenture, EA Sports, and Cisco, coupled with an instructive visit to the Dutch Embassy. Our students have also broadened their horizons in dynamic cities like Madrid, Seoul, Cape Town or Rio de Janeiro each offering a fresh perspective on the pulsating global business ecosystem, coupled with a deep dive into their rich cultural landscapes.
What can I learn as a committee member?
Becoming a committee member for the Sefa Study Trip is not just a role; it's an opportunity to forge a path of exponential personal and professional growth. As a guiding force behind this educational odyssey, you will harness leadership skills, forge connections with global companies, and learn to navigate the complexities of a professional environment. Whether spearheading the team, managing budgets, designing promotional materials, or orchestrating the extensive program, each role is crafted to challenge and nurture skill sets that will remain with you as you advance in your career. Furthermore, the selection process for student participants gives committee members a unique chance to hone their interview skills, evaluating candidates based on CVs, motivation letters, and personal interviews. Through diligent planning and collaboration, the committee curates an experience that is not only academically enriching but also a journey of personal growth, filled with unforgettable memories and lifelong connections.
Testimonial
Jesse Heynens, Chairman 2016-2017, Sefa Study Trip
"When I heard I was selected to organize the Sefa Study Trip, the first thing I thought of was: where do I want to go? Cape Town was certainly at the top of that list, and luckily we went there. It was an amazing experience to actually realize that though and to organize a study trip for 30 students to South Africa. During the preparation of the trip we already encountered the cultural differences and had some unexpected events. This taught me to adapt quickly and solve problems fast. A fun part of organizing the trip is the selection of the participants. You get to interview the applicants and decide with the committee who you are taking on the trip. But of course, the trip itself was by far the best experience: 12 days full of company visits, fun activities and of course a lot of drinks. It was definitely an experience I will remember for the rest of my life!"