Room for Discussion: Sandra Phlippen (Chief Economist ABN AMRO)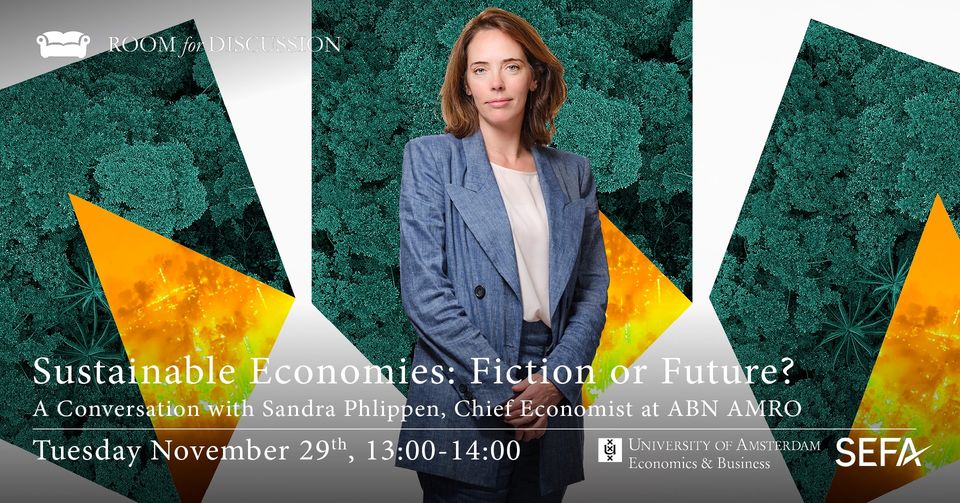 Room for Discussion will interview Sandra Phlippen, Chief Economist at ABN Amro, at 13:00 on the 29th of November 2022.
She's one of the Netherlands' most influential economists, and has recently been appointed as Professor of Sustainable Banking at the University of Groningen.
Now at the wheel of the ship that needs to sail ABN towards sustainability, we will discuss with her the storms she needs to weather. Join us to hear her take a deep-dive into the current economic climate, the ABN's role in taking responsibility, and her unconventional take on career choices.
Are green economies a feasible future or merely the idealist's dream? How green is the ABN Amro apart from its logo? How is banking being revolutionized by figures like Phlippen?