Womens+ Event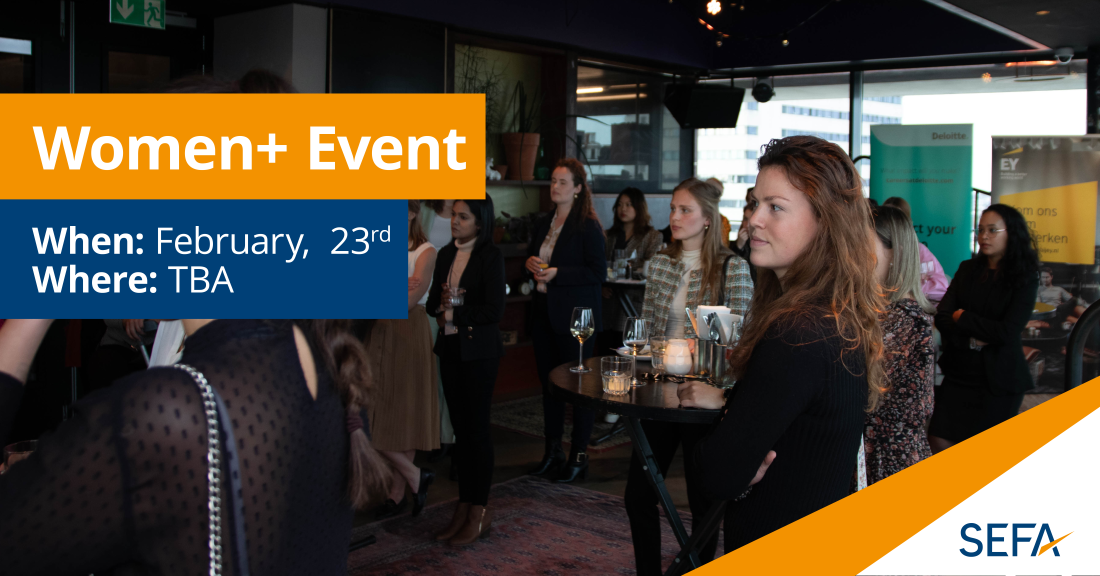 At Sefa, we celebrate the robust and growing leadership roles for all women in the field of Economics and Business! Two years ago, the female board members of the 99th Board kicked off with the Sefa Women's Event, and we wish to continue this tradition. 
On the 23rd of February, Sefa organizes Women+ Event. As the female organizers of this event, we wish to enrich our fellow female* students with insights from top leaders in the world of Economics and Business. The networking event does not only serve the purpose of professional development but also as a way to promote gender equality at an individual level. This networking event will be of great value to the students who get the opportunity to talk to the attending companies in an informal manner as well as hear the real-life experience from the management perspective of multiple fields.
Please Note: Participation in this event depends on CV selection.
Please login to apply for preselection