Boat Tour and monthly drink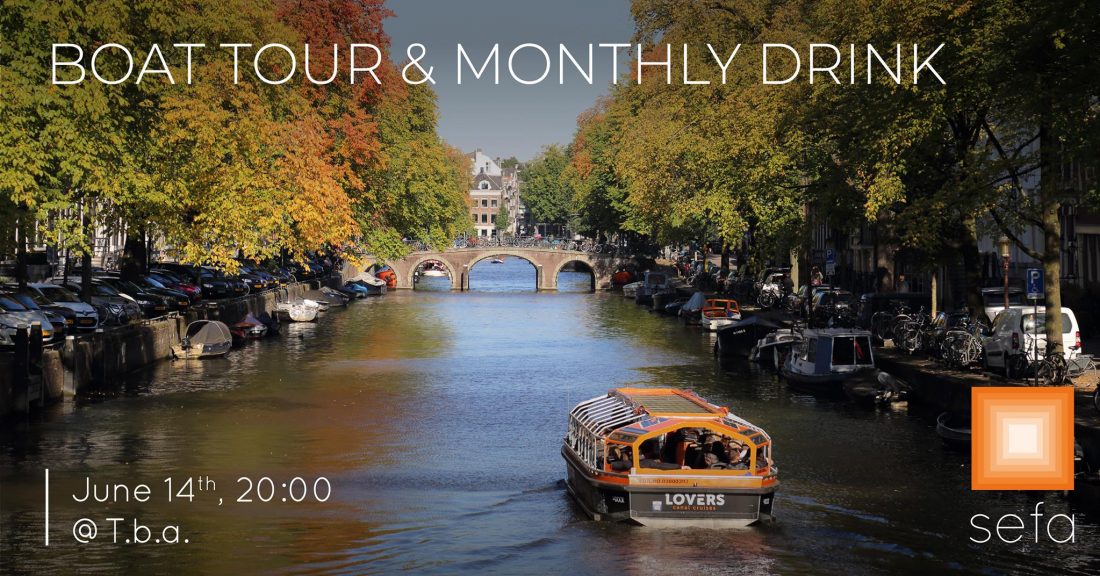 Dearest Active members!
To end the last drink in another way we are used to, the Social II committee is organising a 2 hour boat tour through the canals of Amsterdam. The boat leaves at 8 PM and returns around 10 PM. There are limited spots available so make sure to buy your tickets now! We hope to see you all at the boat!
When: Thursday June 14th. 20:00-22:00
Where: Boarding place Cafe Hesp.
Price: €5,00