AGAN Boat Tour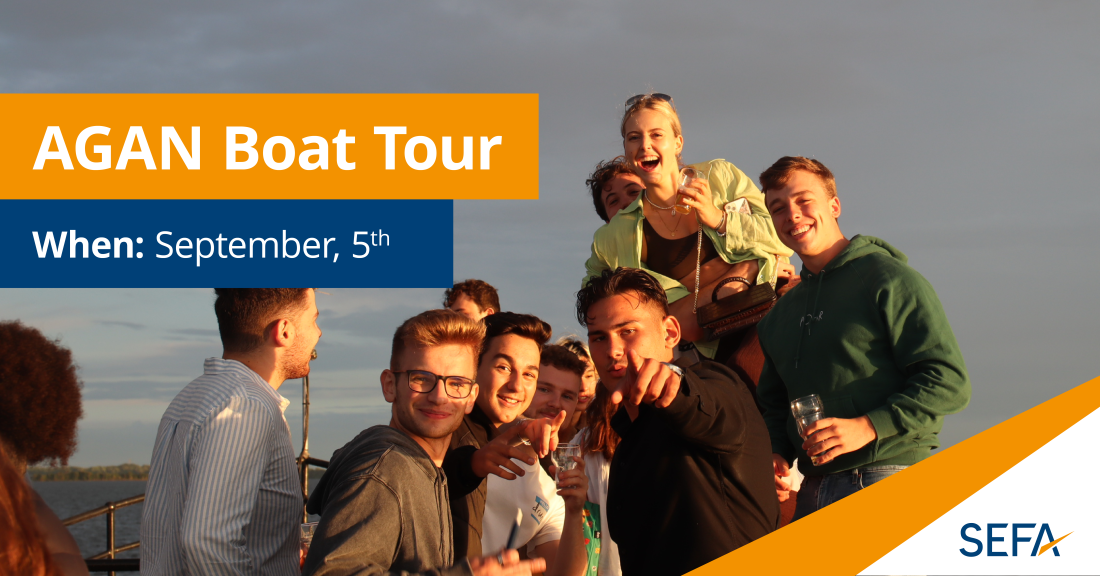 Hop on board with Sefa, the study association for all Economics & Business students.
Sefa organizes the boat tour for first-year Bachelor students who want to get a head start on student life, meet new friends, and get to know more about Sefa and the As Good As New first years committee. The Boat tour is the best opportunity to meet your fellow Dutch and International students and ask any questions you have about student life and Sefa!  See you there!
We hope to see you on Tuesday,  5th of September. After signing up you will receive more information regarding the location.
Please read the communications updates carefully. In case you have any remaining questions, don't hesitate to contact us at info@sefa.nl.