AGAN trip – Pre registration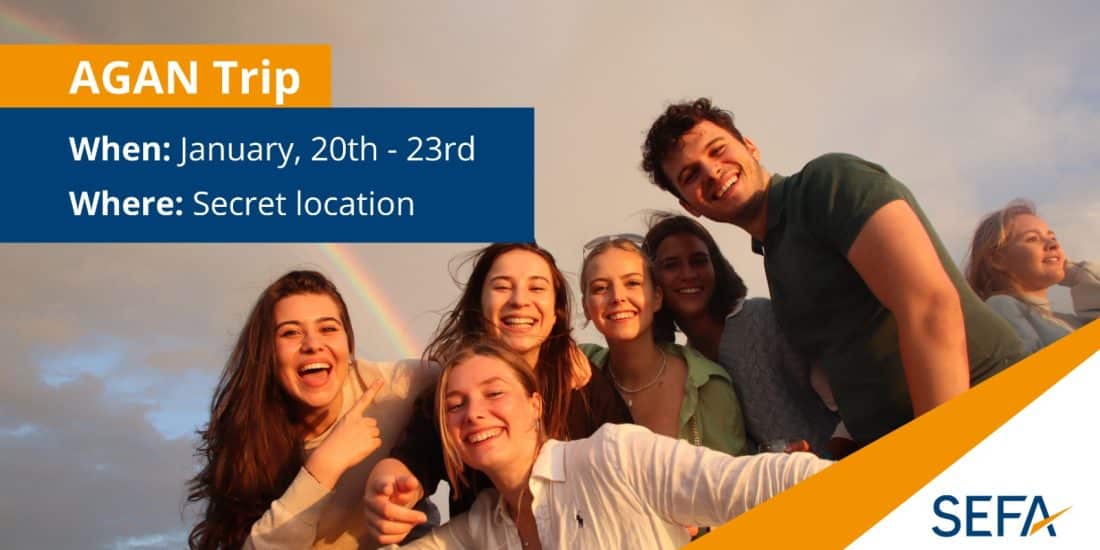 The highlight of your AGAN year is almost here! From the 20th until the 23rd of January we will depart together to a surprise location for an unforgettable weekend full of partying and exploring together.
The cost of the trip will be between €300 and €350, the exact price will be known once everything is booked. This includes accommodation, travel expenses, one delicious dinner and two great activities. Before we book everything we first need to know who is joining us, which is why you have to pre-register.
When pre-registering you are required to pay a deposit of €20, which will later be subtracted from the total sum of the trip. By pre-registering, you also agree to pay the remaining amount of the trip. The deadline for pre-registration is this Sunday 23:59. It is impossible to sign up after this deadline.
After the registration deadline has passed, you will be sent a form asking for some of your personal details so that we can book your flights.
Please note that many countries use covid passes to enter public spaces, or even enter the country itself. If you are fully vaccinated this will not be a problem, but if you are not this might bring some additional costs for you. At Sefa we welcome everyone to join our trip, but please note that costs for getting tested in order to participate on the trip are not covered by Sefa.
We are very excited and hope to have all of you join us!