Alumni Drink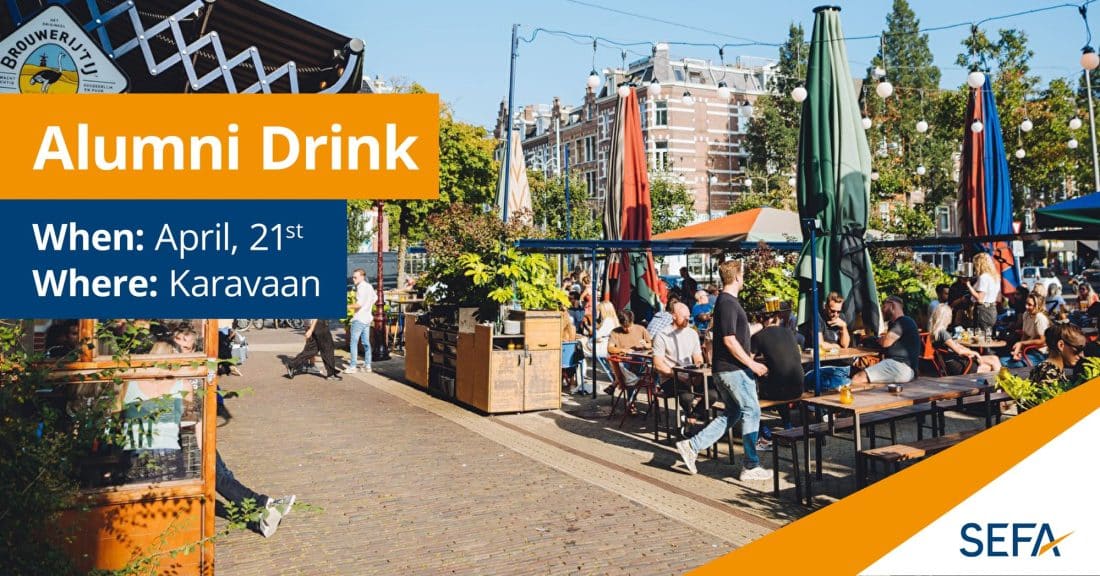 Sign up through the form below!
Dear alumni,
For most of us, it's been a while since we spent our days buried in study books, memorizing complex econometric models, and working on projects that left us with unforgettable memories and lifelong friendships at Sefa. However, as we move into the working world, our time has become scarce and it's easy to lose touch with old friends. That's why we've decided it's time to organize the next alumni drink.
At this event, you'll have the opportunity to reconnect with all of your Sefa friends and reminisce about old times. Think of it as a much-improved version of your favorite 'vrijmibo' from your student days – there will be plenty of drinks and good times to go around! So, get in touch with your former committee members, mark your calendar, and bring them along to join in the fun.
What? Sefa Alumni Drink
When? April 21st – 19:00 onwards
Where? Karavaan
Sign up now!
Sefa Alumni Drink April 2023