Bachelors Welcome Drinks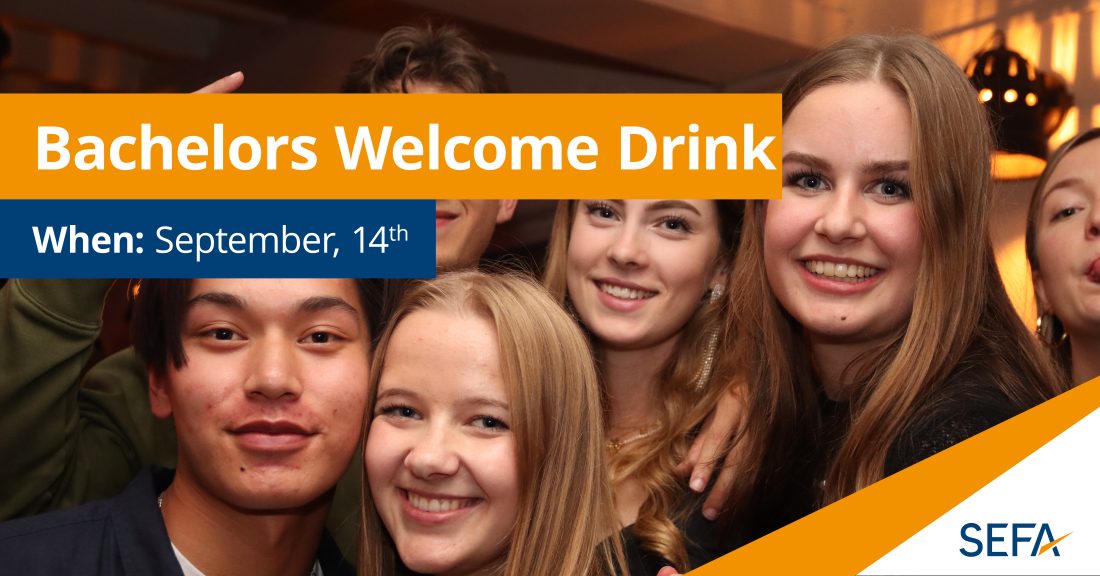 Are you a 2nd, 3rd or 4th-year bachelor student? Are you enthusiastic, ambitious and always looking for opportunities to enrich your student life?  Join Sefa's Bachelor Welcome Drink and explore all the different opportunities that Sefa has to offer next to your Bachelors! The event is all about getting to know Sefa and its committees while having a drink with your fellow students.
We hope to see your lovely faces on Wednesday the 14th of September at Cafe de Krater.
Please read the communications updates carefully. In case you have any remaining questions, don't hesitate to contact us at info@sefa.nl.
Do you already know what Sefa has to offer and are you interested in joining a committee? Apply at https://sefa.nl/apply-now/