Blow-out party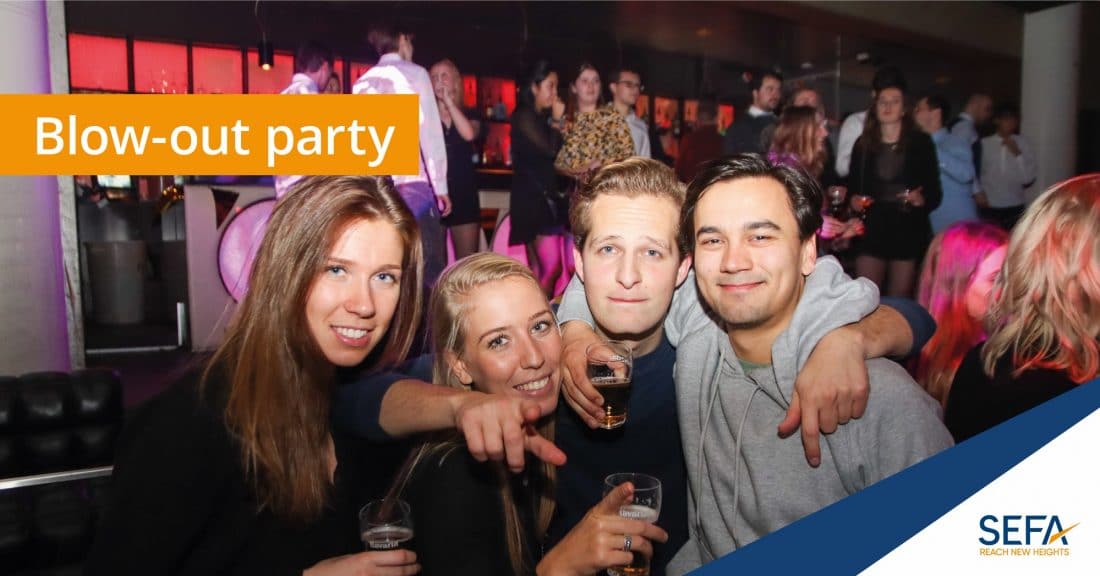 This event is SOLD OUT
End your semester with a great party at the surprise bar and the Cooldown cafe!
On the 16th of February, the Sefa Mentor Committee and International Student Committee are hosting this year's Blowout party! There will be free drinks and good vibes.
Since only limited amount of people are allowed at the venue you will need to buy a free ticket for the event. So, hurry up and secure your spot! The drinks will start at 6 pm, please make sure to bring a valid QR code. Since everything closes at 10 pm, so will the event, unfortunately.