Borrelmaand: Open Party 2022 – 9 Euros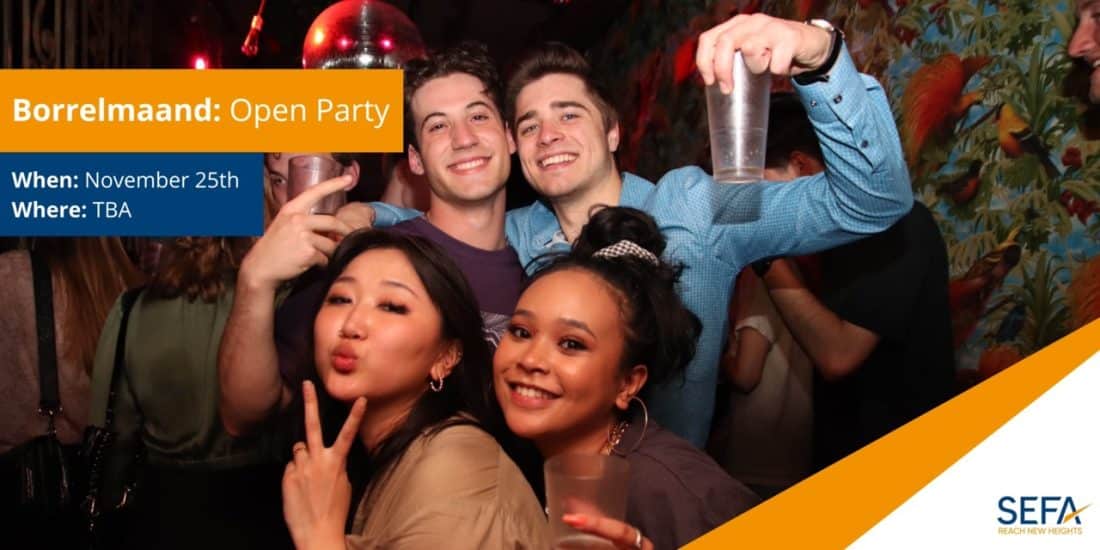 It is time for this year's most exciting party, which is Sefa's one and only Open Party! This is your chance to let loose on the dancefloor with your friends and fellow Sefa members. Bring all your friends, and join us on the 25th of November at Disco Dolly!  This is THE opportunity to prove to your friends that Anton drinks not only 0% Beers.
Below you can find a link to purchase a ticket for the party – the price is 9 euros and it includes one shot at the bar.