Borrelmaand: Kick-off Drink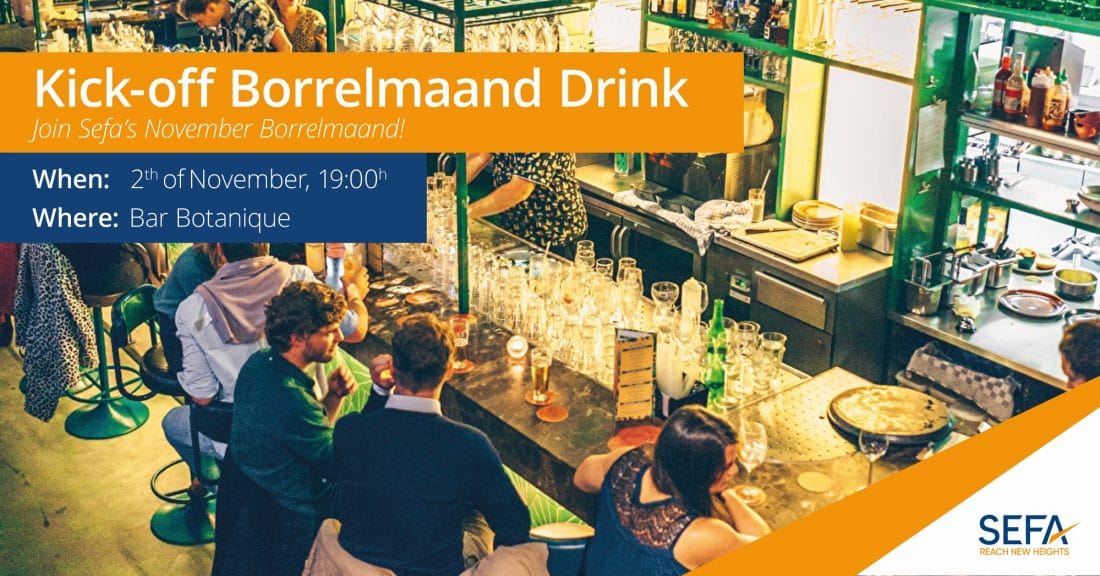 Are you ready for the month you have all been waiting for? We have good news, November Borrelmaand is here! It is time to let loose for a bit, so come and celebrate the completion of your end term exams with your fellow Sefa members and of course; drinks! Join us on the 2nd of November from 7 pm at Bar Botanique and let's Kick off Borrelmaand together! Don't miss out, our Borrelmaand journey starts here… This is THE opportunity to get tropical and fruitful with Gift. 
There is a maximum capacity, but you are not required to buy a ticket. First come first serve!
Please stay home in case of:
Coughing or sneezing
Fever
Shortness of breath
If you feel you have been exposed to the virus
Please read the communications updates carefully through our website as well as on Instagram (@sefa_amsterdam). In case you have any remaining questions, don't hesitate to contact us at info@sefa.nl.