[Canceled] Borrelmaand: Open Party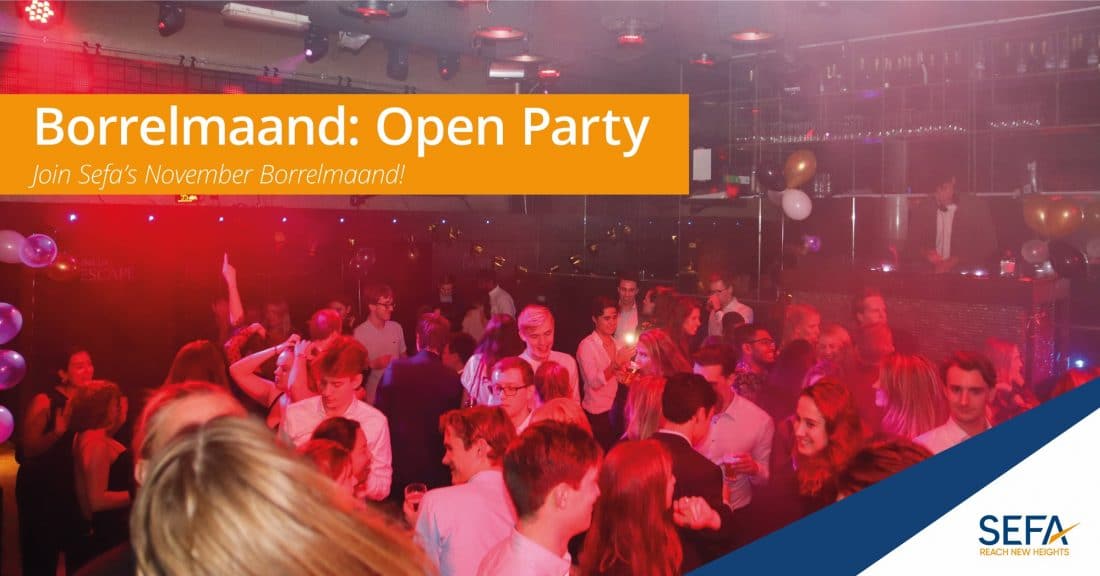 Update 15/11/2021: Unfortunately the event is postponed due to the announcement of new Covid-19 measurements. We hope to organize a similar event in the future but for now, we wish everyone a safe and sound period. 
It is time for this year's most exciting party, which is Sefa's one and only Open Party! This is your chance to let loose on the dancefloor with your friends and fellow Sefa members. Bring all your friends, and join us on the 7th of December at *t.b.a.*! This is THE opportunity to dance and sing along to 'Gimme, Gimme, Gimme' with Gift! We hope to see you there, let's make this party an unforgettable one!