Digital Day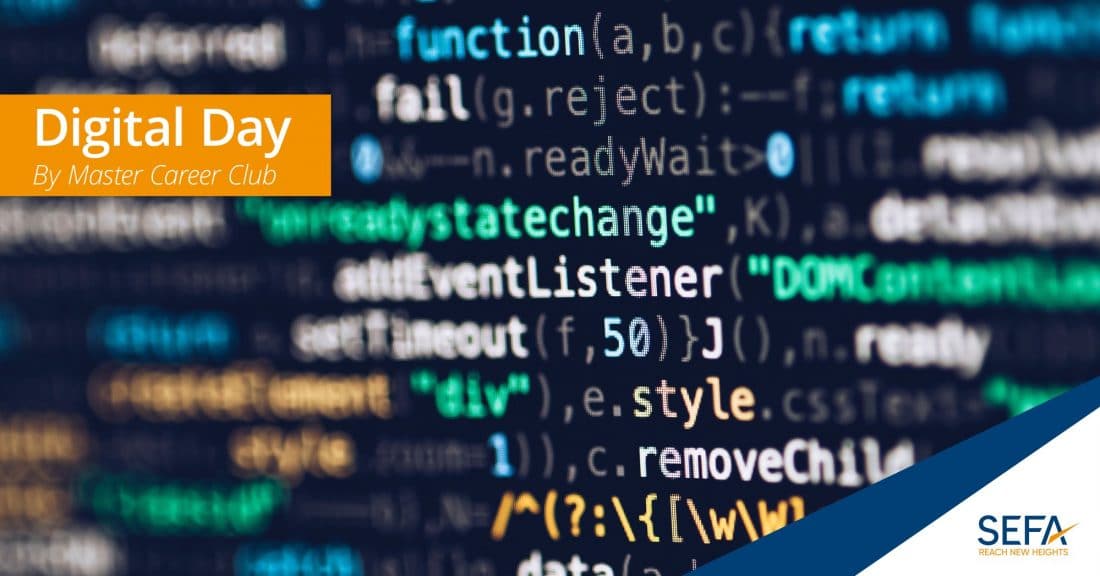 The Sefa Master Career Club organizes Digital Day: an event targeted at all Master students of Business and Economics who are interested in pursuing a career in the digital field. On the 12th of April students will get an opportunity to be introduced to the companies from this sector, focusing on topics such as innovations, e-commerce and digital marketing and communication. Including both smaller and more personal activities with the companies, a career fair, and presentations, the event aims to provide Master students with the key insights and challenges of the digital industry, as well as a place to meet their future employees. For the companies, the Digital Day is a chance to meet ambitious and motivated Master students who are willing to share their creativity and open-mindedness with some of the most significant participants of the digital field.
Partipating companies
KnowBe4 (Speeddates):  The digital space is an exciting and one of the quickest growing sectors with great opportunities for young professionals. KnowBe4 is a rapidly growing company in the cyber security space, looking for ambitious Master's students. Sign up now for speed dates with KnowBe4 to orientate yourself within this industry and have the opportunity to network and learn within this environment that allows you to get the most out of your early career!
The Talent Institute (Case study): The Talent Institute connects innovative and entrepreneurial students with a digital and growth mindset, with companies to accelerate growth. Some of the largest partnering companies are ING, Mollie, Degiro, Heineken, and Klarna among other big names. This is the perfect opportunity for you to explore your opportunities by joining their case study event at the Master's Career Club Digital day at the UvA Roeterseiland campus.