Football Tournament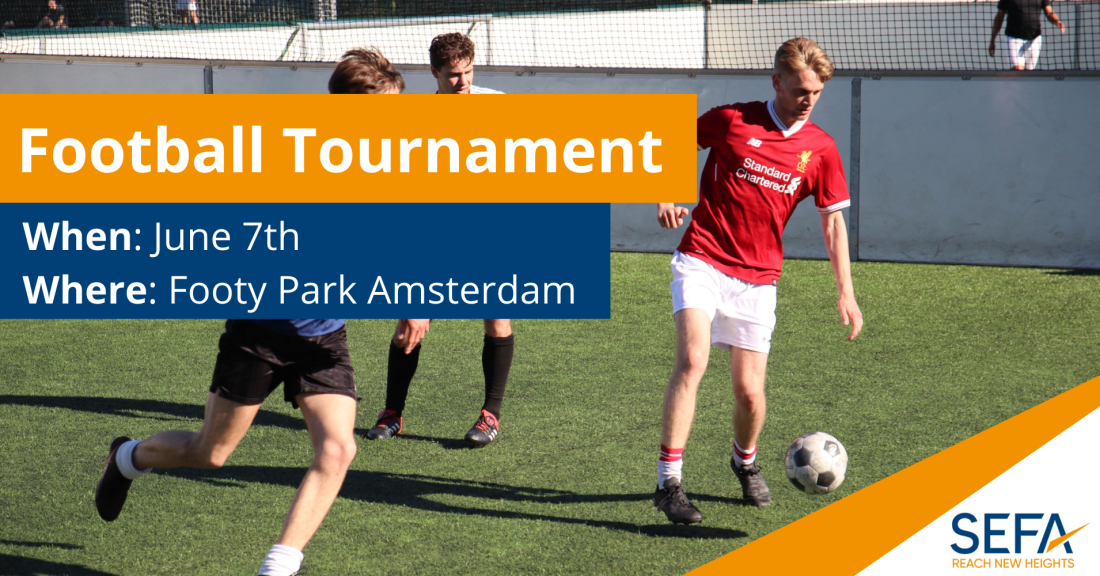 Now that the sun is finally out in Amsterdam, there is no better way to make use of it than a sporty activity outdoors!
For this reason, we are organizing the yearly Football Tournament at Footy Park Amsterdam! ⚽
With teams of 5 playing and competing for the 1st place, we look forward to cheering for our fellow football stars of Sefa and enjoying some laughs together! But keep it mellow as we do not wanna see any dives or fouls! The first matches will kick off at 3 pm and will end around 5 pm. Given that we can only host limited teams, make sure to sign up with your friends as soon as possible! Each team should consist of 6 or 7 members taking into account substitutes.
As it is a turf pitch, you can bring either your football boots or also can take regular running shoes.
Keep in mind that today is a very hot day so don't forget to bring sunscreen and enough water for the day!
We are looking forward to seeing you and your friends there! 😁
* Please note that every team member needs to sign up individually and indicate the team name