Frankfurt Study Trip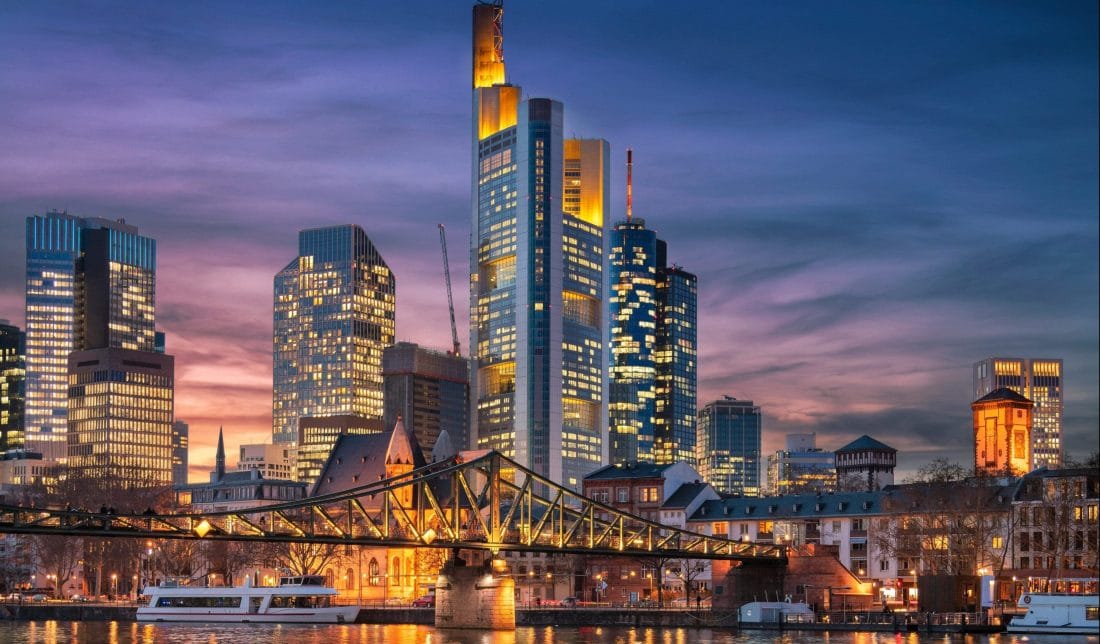 Are you a MSc. student Finance, Economics or Business Economics? Have you always wanted to see one of the biggest financial centers in Europe? This is your unique chance to come to Frankfurt and enjoy two days of visiting companies, the European Central Bank and strolling around the city with your fellow classmates. We will depart on Sunday the 8th of March and stay two nights in Frankfurt. On Tuesday evening we will be back in Amsterdam.
We will leave at 12:00 sharp on Sunday 8 at Roeterseiland. Once in Frankfurt, we will have a bite  together. On Monday the day begins with a trip to the ECB. The ECB will give us a lecture and you of course have a chance to ask some (critical) questions. We will also be given a tour of the visitor's center. Afterwards we will head over to Bloomberg, the renowned financial and media company, for a presentation and a tour around their Frankfurt office. In the evening we will see what nightlife Frankfurt has to offer. We will end our trip with a visit on Tuesday to another company (TBA) or a tour of the financial center of Frankfurt.
You can apply for this event only if you are a Master Finance, Economics or Business Economics student. The deadline for signing up is the 23rd of February. Selection results will be communicated on the 24th.  Once you have been selected, you will have to pay the fee within 24 hours or your spot will be given to someone else. If you are placed on the waiting list, you will be notified if a spot has opened up on the 25th of February. You then have 24 hours to transfer the payment.
For just €97,95 we offer you the following:
Bus trip to/from and transportation in Frankfurt
Shared accommodation in Frankfurt
Breakfast on Monday and Tuesday
Visits to the European Central Bank, Bloomberg and a second company (TBA)/city tour